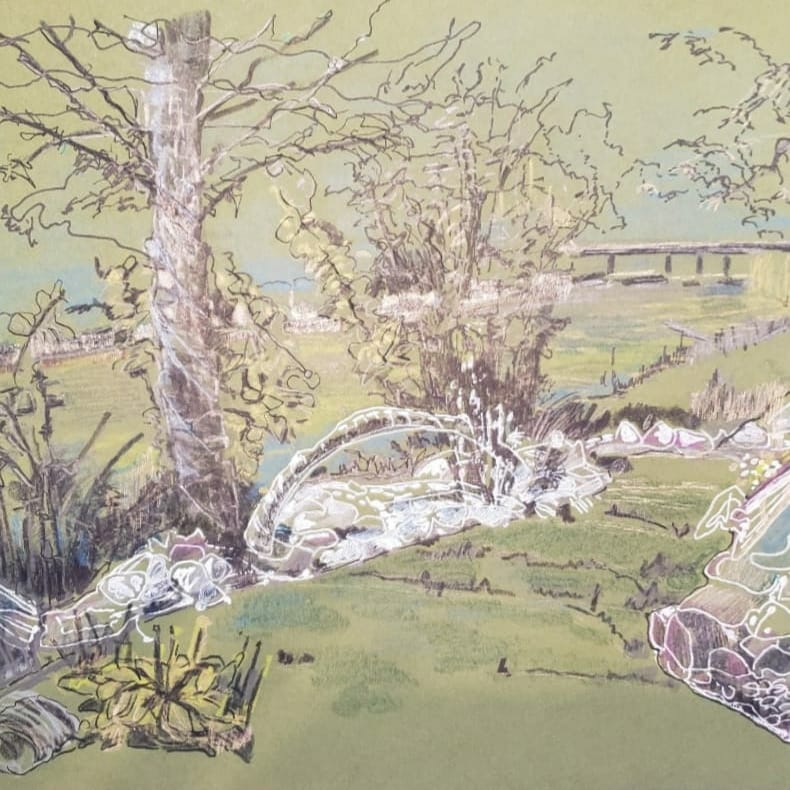 Ritamarie Balcerzak
My ink drawings are personal interpretations of negative space or geometric designs. I enjoy doodling with brush and pen. I'm sharing a pencil drawing from last year's plein air event.
: titled "C.c-side"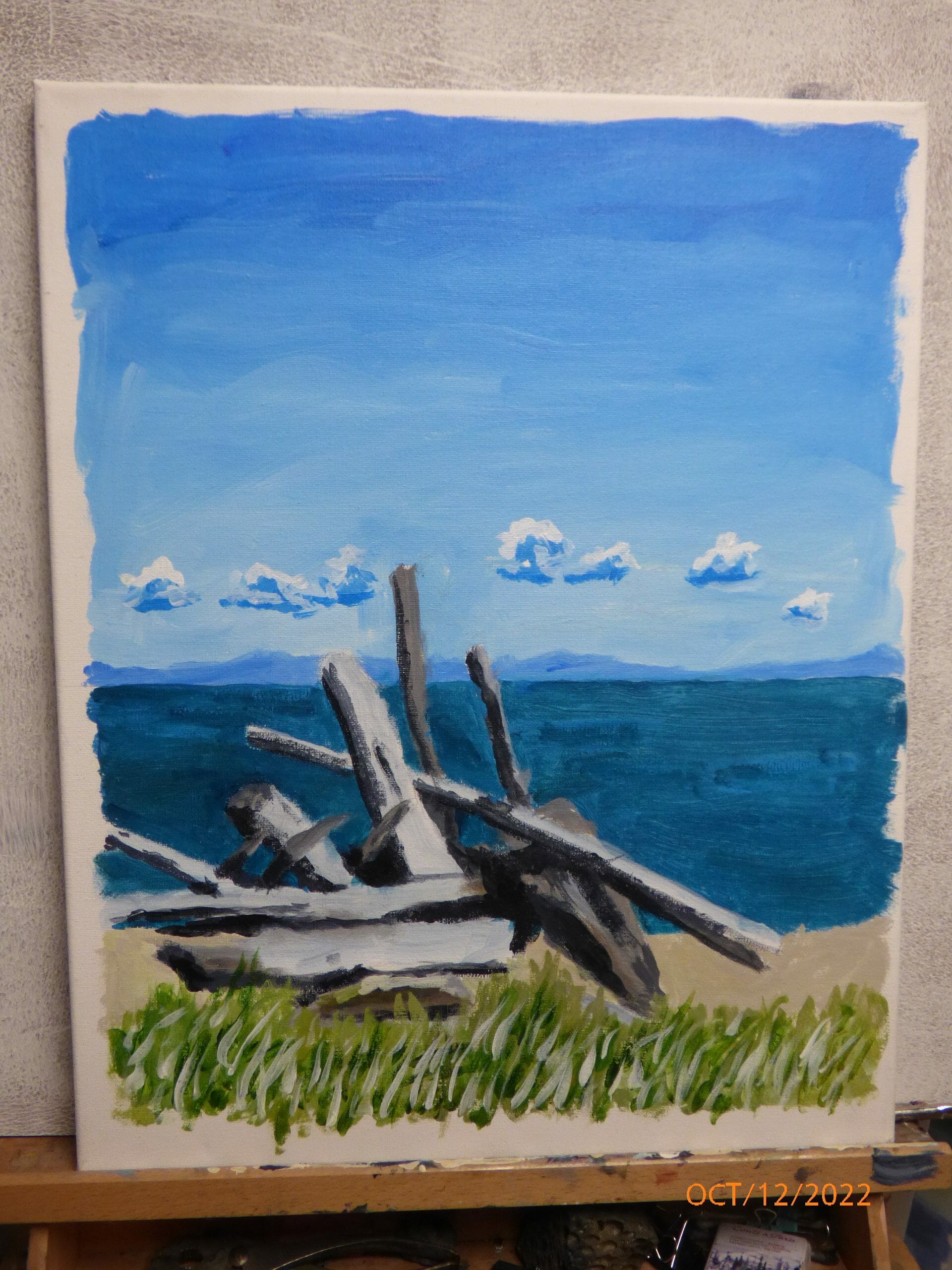 Pete Border
I have been painting on and off for about 30 years. I am mostly self-taught with the occasional course. I work in acrylics and oils for the most part, though lately I have been getting into encaustics. this will be my third time at Port Wing, which is a great place to paint.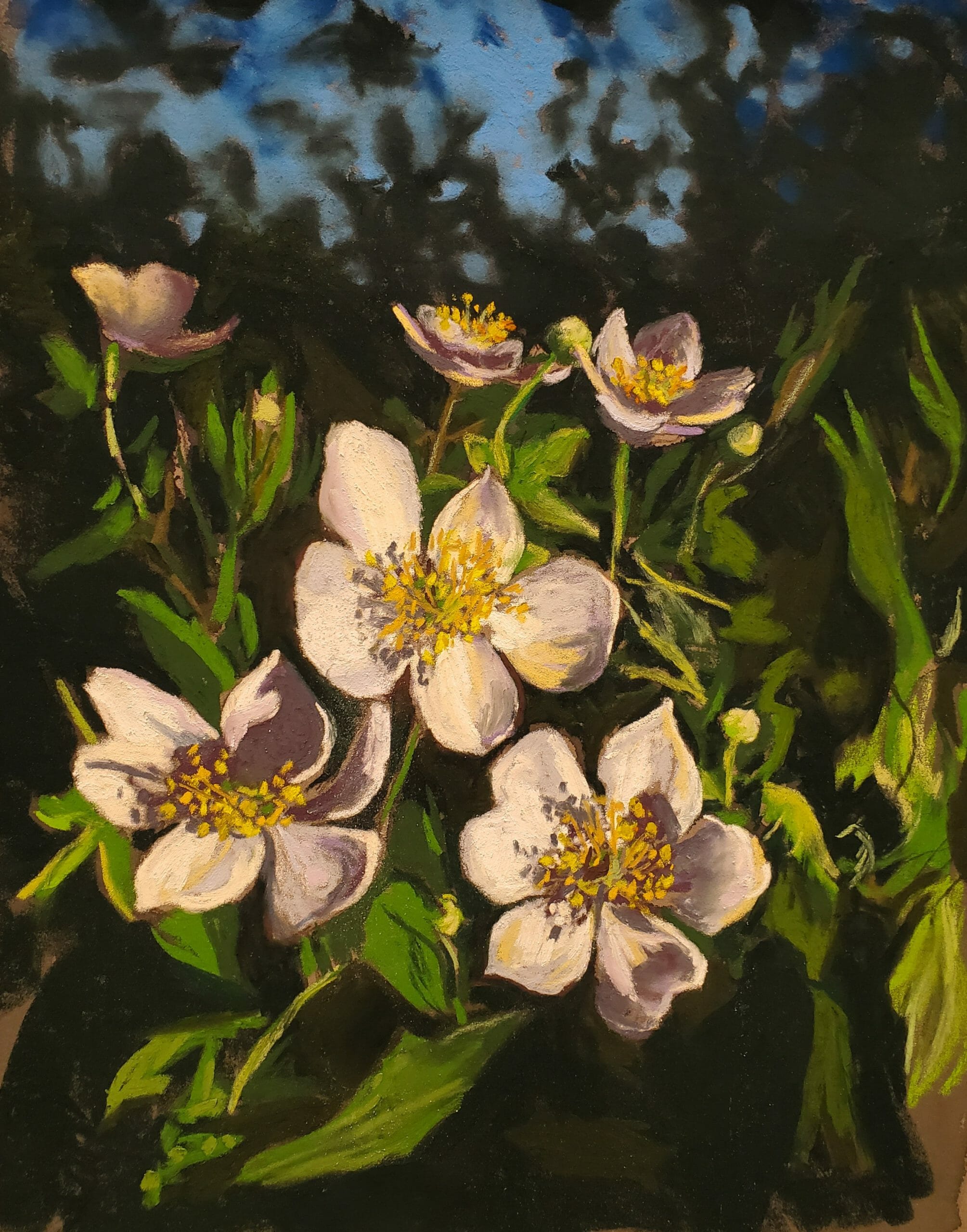 Gretchen Burke
I am a local pastel artist from Ashland.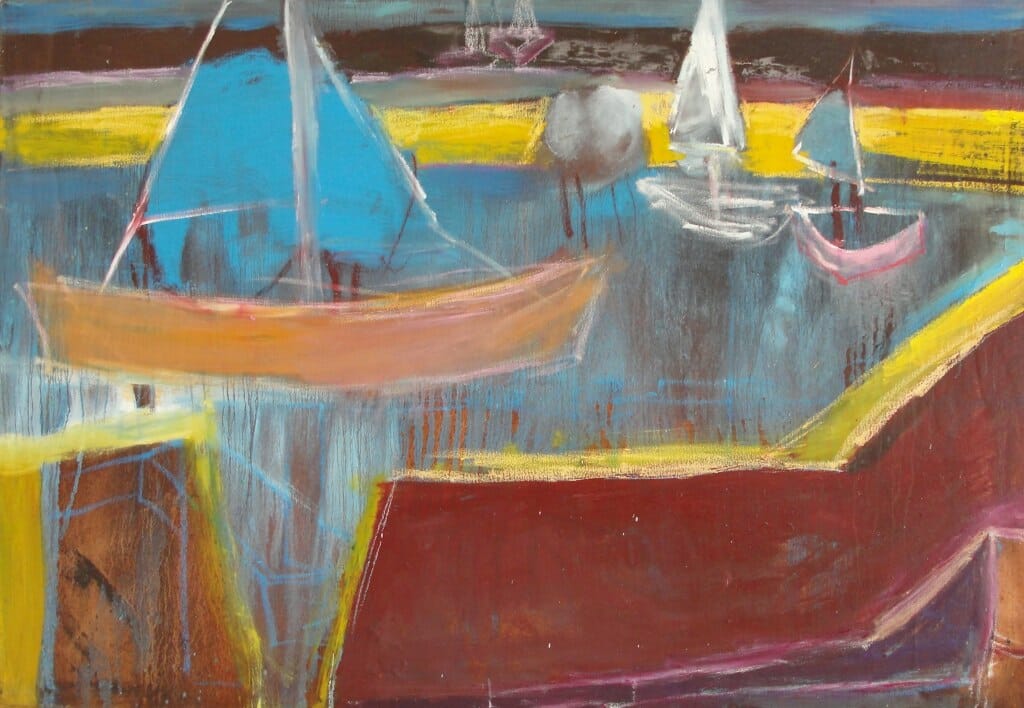 Patricia Canelake
https://pcanelake.wixsite.com/patriciacanelake
PATRICIA CANELAKE (1951 – Present) lives and works in Knife River, Minnesota, near the North Shore of Lake Superior. For fifteen years she taught Media Arts in St. Paul, Minnesota, and has worked as an adjunct instructor in Northern Minnesota. Her artist residencies included Yaddo Artist Colony, MacDowell Artist Colony, Headlands Center for the Arts, and I-Park Artist's Sanctuary. Canelake has previously served as a panelist for the Minnesota Artists Exhibition Program at the Minneapolis Institute of Arts and as a juror for The Minnesota Arts Board.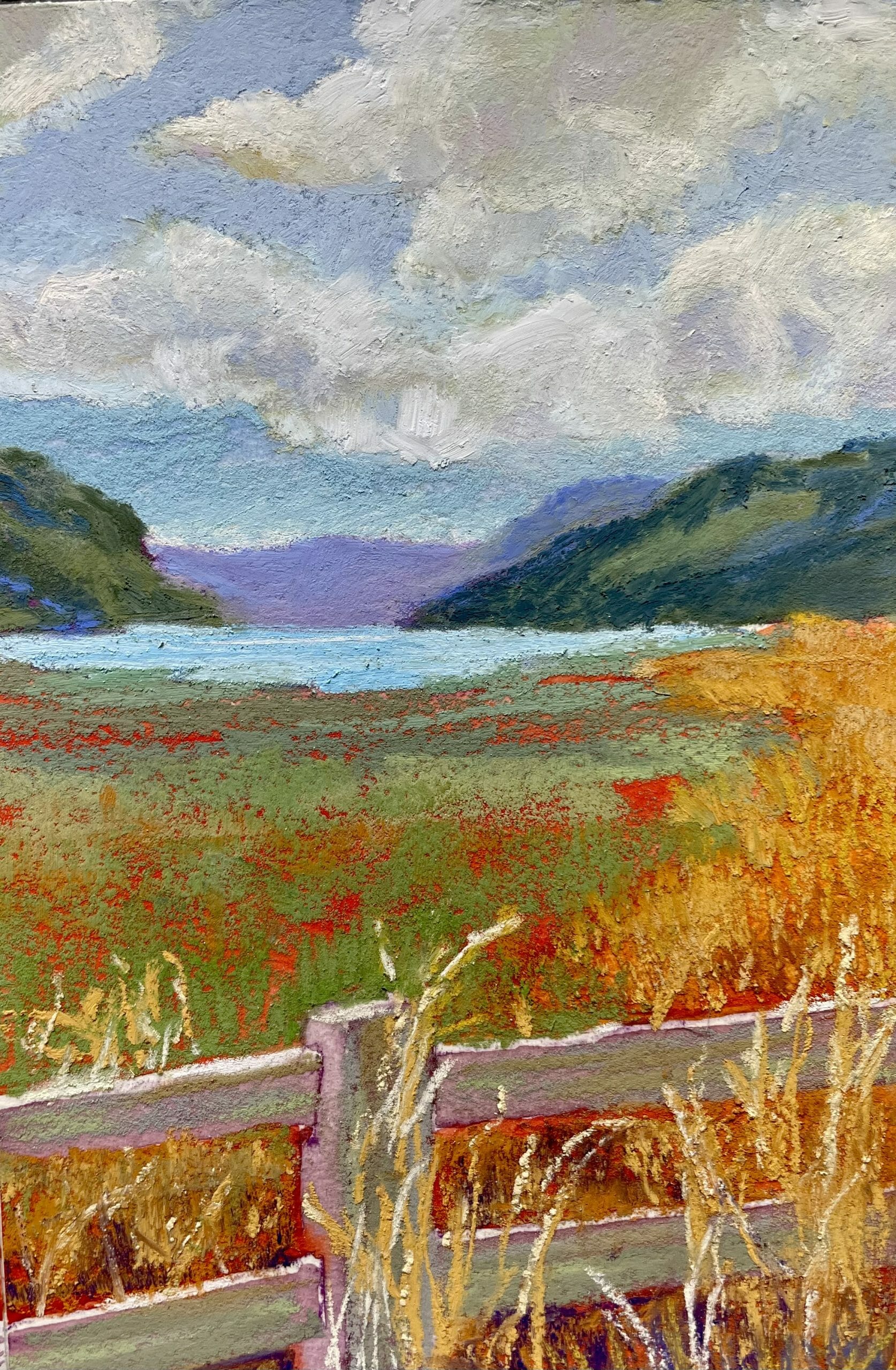 Ann Christensen
Pastels are such a fun medium to create layers of surprising and unexpected color and texture. The Chequamegon Bay area offers endless inspiration with her blues, greens, and colorful reflected sunlight all around. I am lucky to paint in the studio and pleine aire with pastel artist friends who give support and camaraderie to the painting process.
Space holder image. Artist's image coming soon
Kathleen D'Angelo
2023 Artist Bio and image coming soon!
Bob Haddow
Bob Haddow, also known as Barber Bob, owns and operates the Grain Exchange Barbershop in downtown Minneapolis. This is the oldest shop in Minneapolis and features one of the best collections of Folk Art in Minnesota.
Artist's image coming soon
Jon Hove
2023 Artist Bio and image coming soon!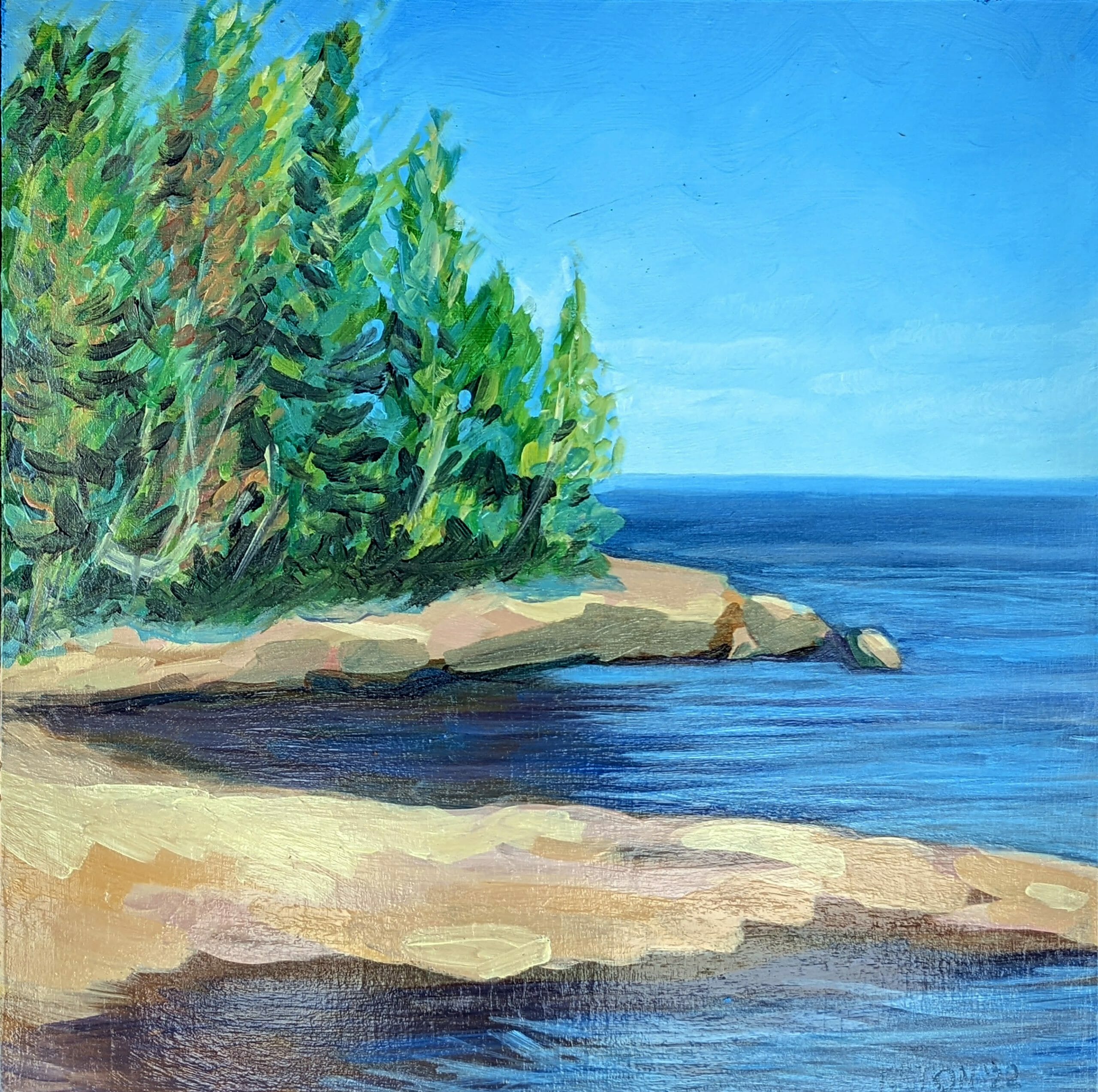 Neil Johnston
I live and keep my studio in Shoreview MN, and I have been visiting Port Wing, WI for many years to paint and enjoy the open lakeside landscape. I enjoy painting in the open air and I work abstractly as well as from observation. Moving out into new environments energizes my creativity and makes me aware of my senses. Painting in new places also makes me keenly aware of the present, in a way that is very different from my in-studio work. Each year, I look forward to returning to Port Wing and the South Shore to discover some new moments.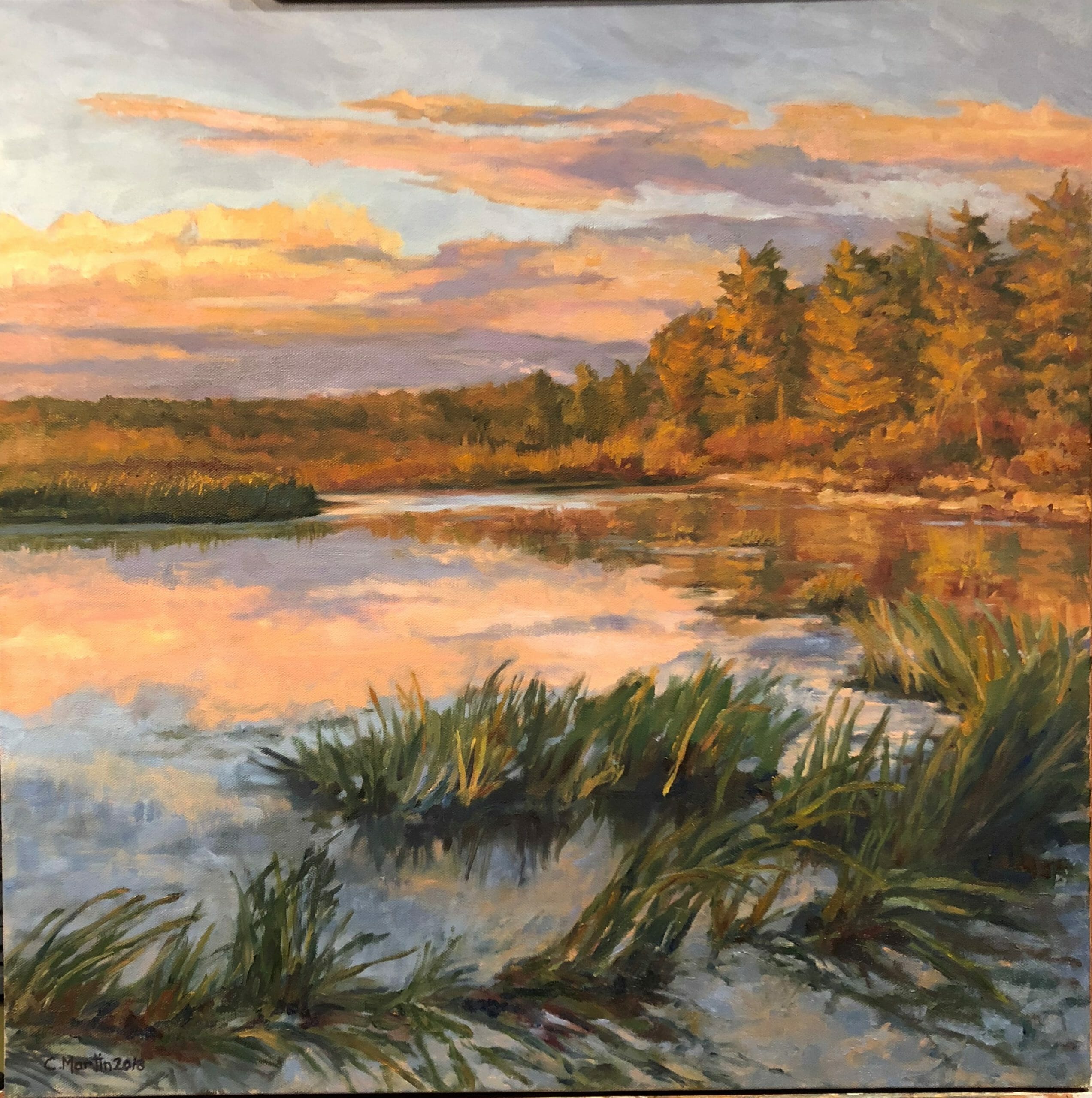 Caren Martin
I have been painting off and on (mostly off) since I was in elementary school. Oil paint is my medium of choice and. landscape my preferred subject. Seems like water, rocks, trees, sky, and the play of light draw me to their constant beauty and ever-changing characteristics. The oil painting process reveals both inspiring, pleasing surprises and disappointments alike—depending on the day!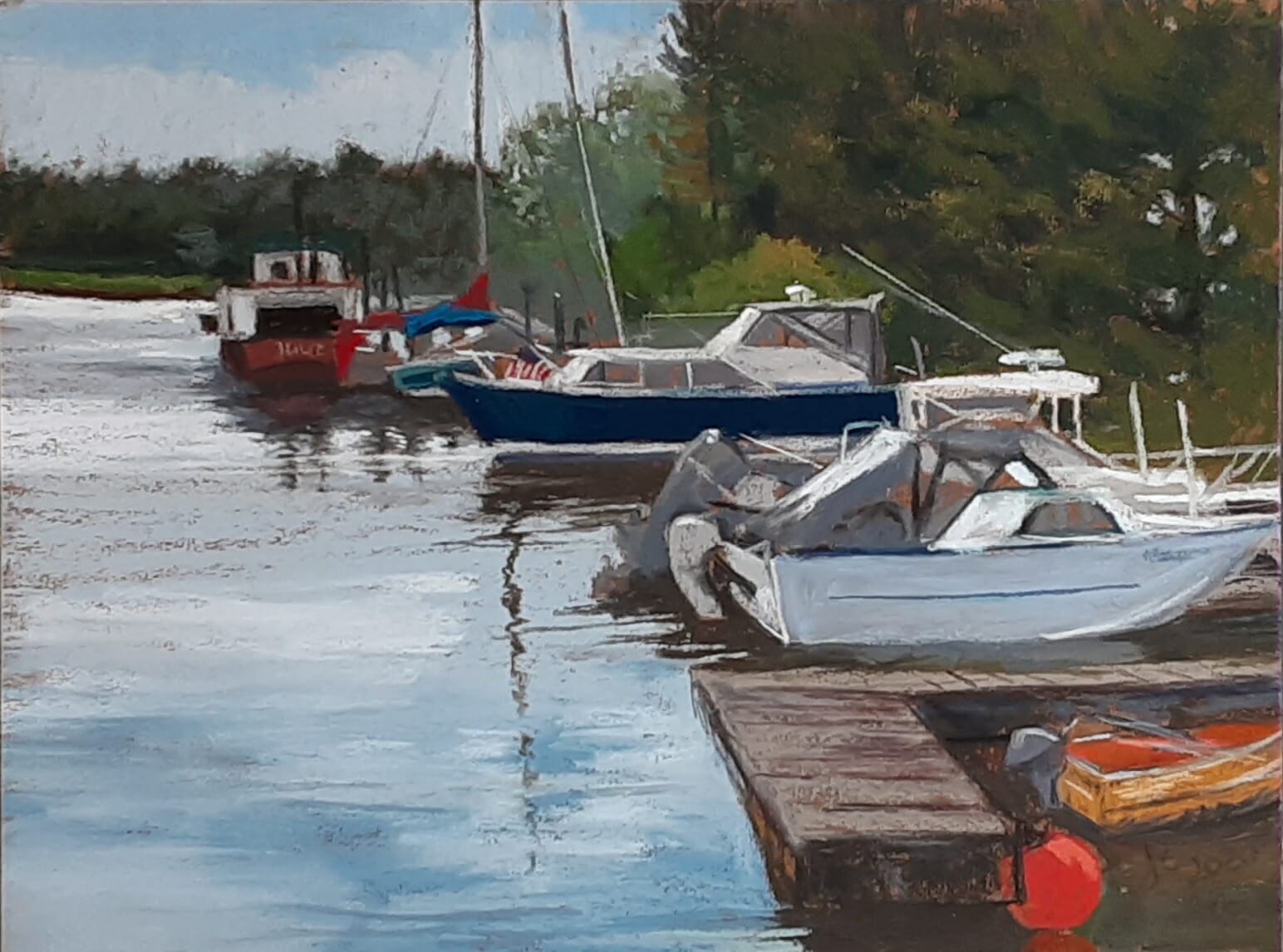 Joanne Meierhof
I am a pastel painter and feel that it's the perfect medium for plein air. A life long painter I took to pastels in 2001 and did some of my first plein air work around 2006. Since moving to Ashland in 2011 I've been very active, joining with other pastel painters and entering plein air festivals. I am so happy to live up here in this beautiful part of the world. Every season offers its own opportunity to capture color and light. I've even painted with some hardy souls in winter in Northern Minnesota.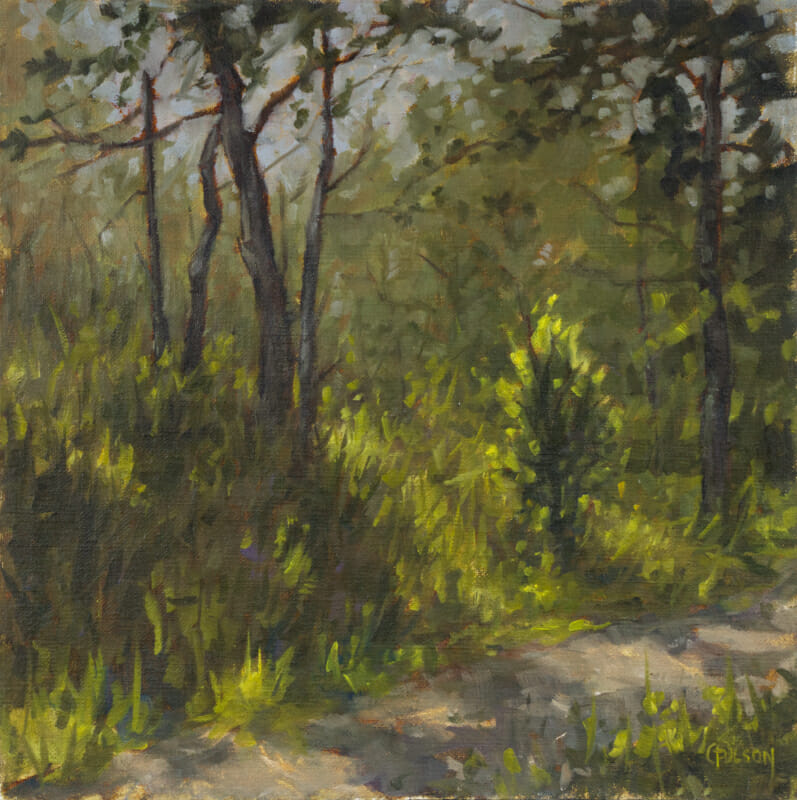 Priscilla Olson
I grew up in Midland, Michigan, and spent my professional life in the
Chicago area as a commercial animator and plein air painter. Since
returning to Midland in 2011, I have been participating in painting
events around the state. I continue to be an active plein air painter and
enjoy sharing and promoting this activity throughout the Great Lakes
Bay region.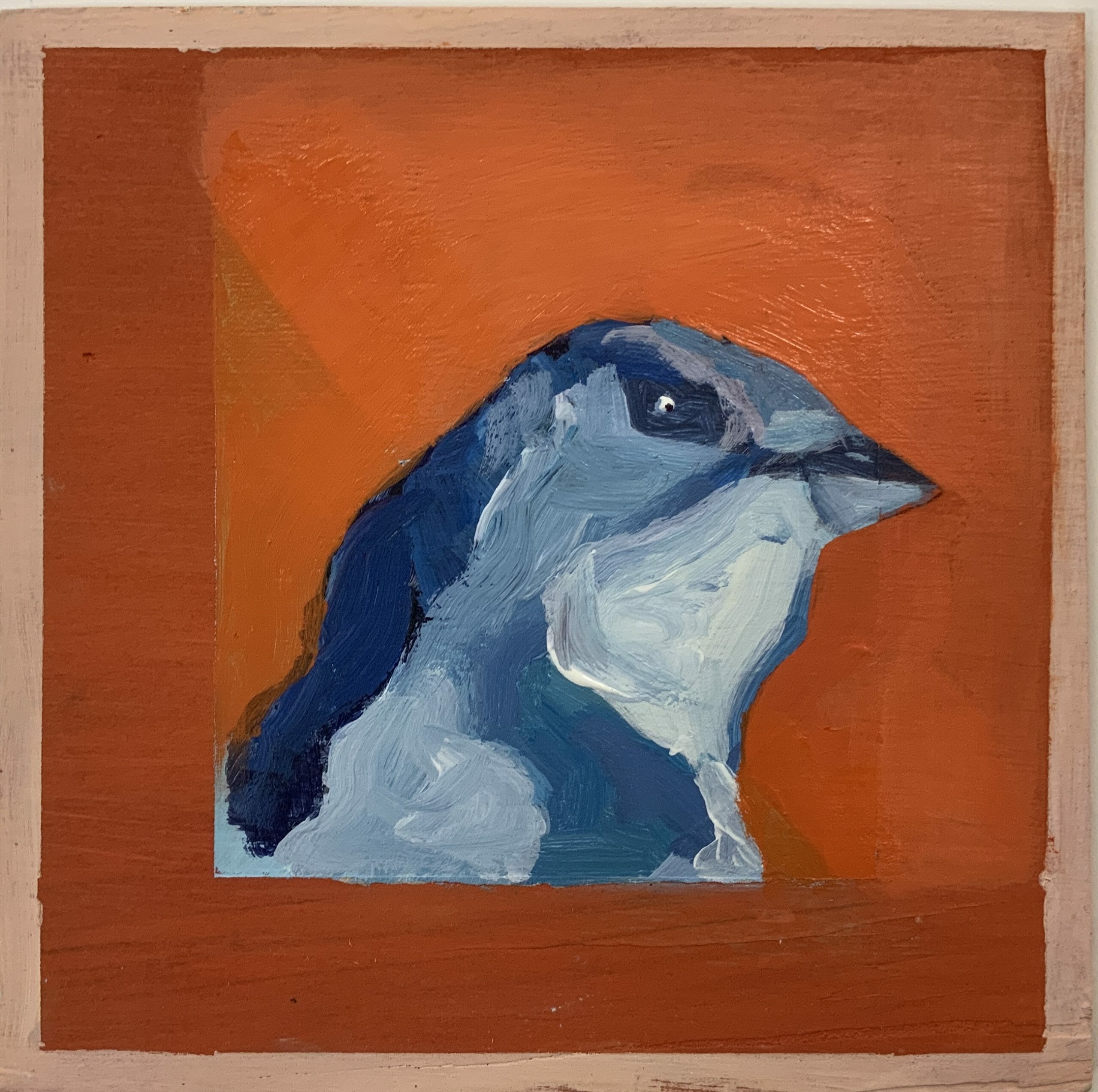 Ryan Priebe
Hello, it is a pleasure to introduce myself to you. I am a virtual and middle school Art teacher for the past 23 years. Art is a part of my daily life. I really enjoy art galleries and submitting my own work to art shows. I am an active painter with a regional group of artists. We have done some online art shows and physical shows. I am married and have three daughters along with our dog Phoebe. One of my passions is being outdoors and birding. Yes birding, getting outside and identifying and watching all species of birds. I would also say I love a great joke and magic is super cool as well. I want you to know I will work hard to make your ART experience with me phenomenal. Art is truly about being creative and a problem solver. You grow so much from learning so many wonderful ways to express yourself in ART as well as appreciate what artists have created.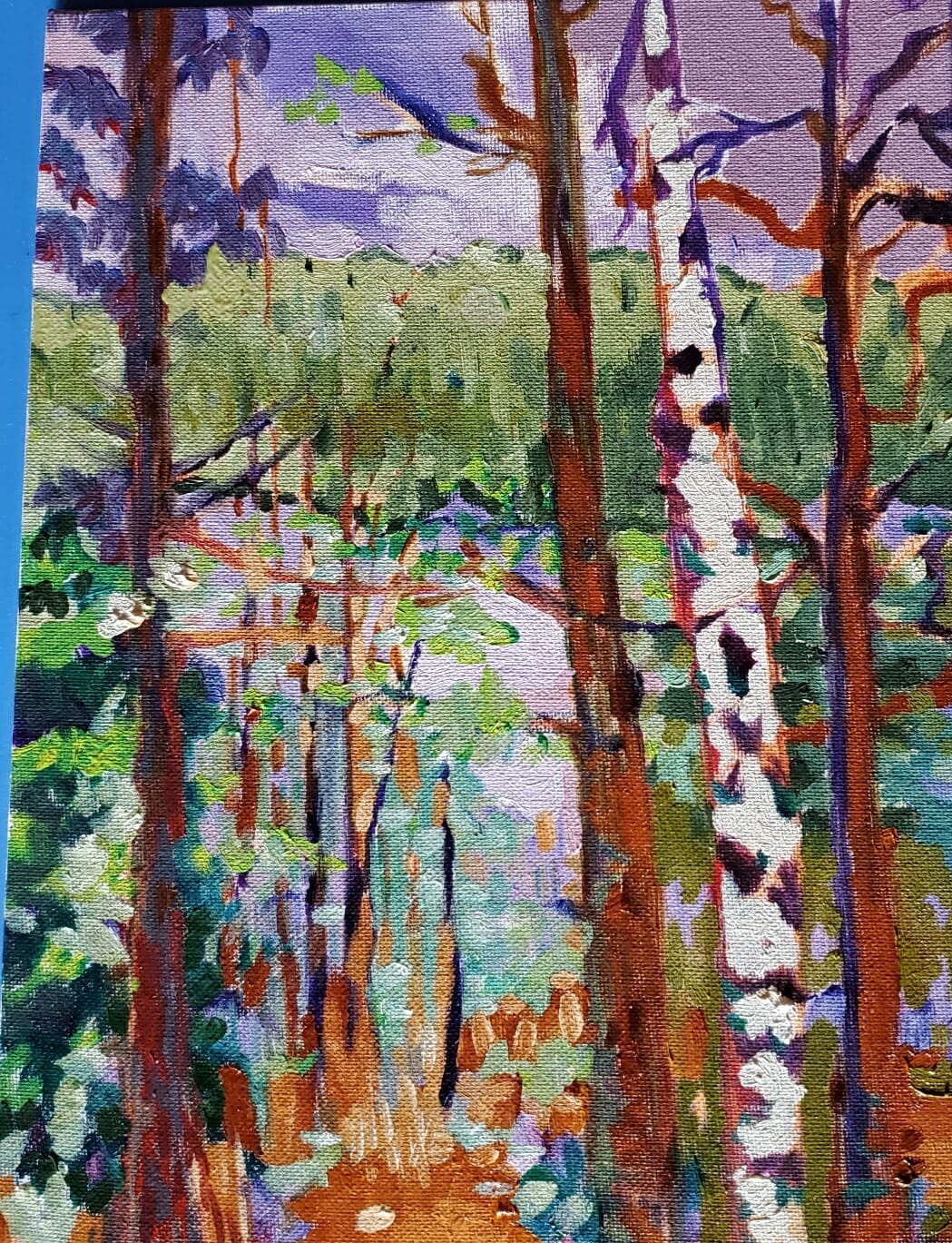 Mary Katherine Reynolds
I work mainly in oil but also work in acrylic paints. I have been taking classes with Dave Gilsvik. I enjoy placing an acrylic gesso of the contrast color before sketching the landscape on canvas. This will be my first Plein Air paint event.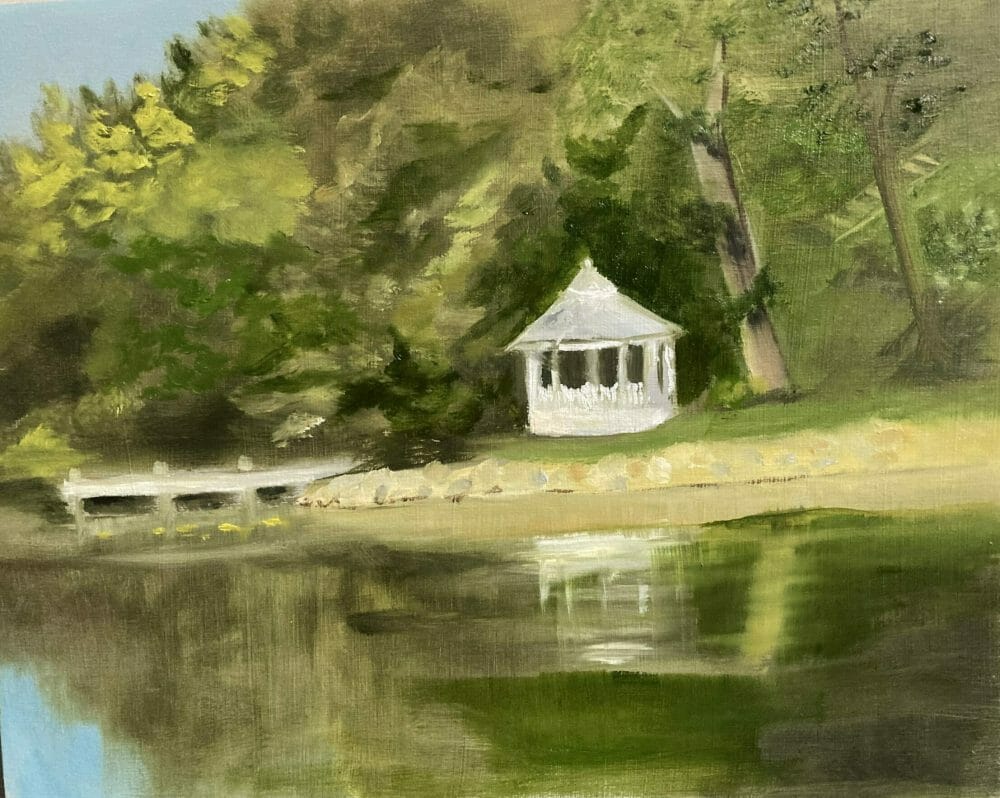 Jessica Rush
This will be my first plein air event and I am excited! I have taken plein air workshops and participated in a few Outdoor Painters events here in the Twin Cities. Northern Wisconsin does not lack for beauty especially on the shores of Lake Superior so I don't doubt that there will be plenty of sites to paint from. Looking forward to seeing other plein air painters and learning from them. Reading about landscape painting is helpful but seeing a plein air painter in action will be awesome.
My submission is across a mill pond on Minnehaha Creek in Edina. At one time there were several flour mills on Minnehaha creek and some mill ponds remain tucked in private residential properties.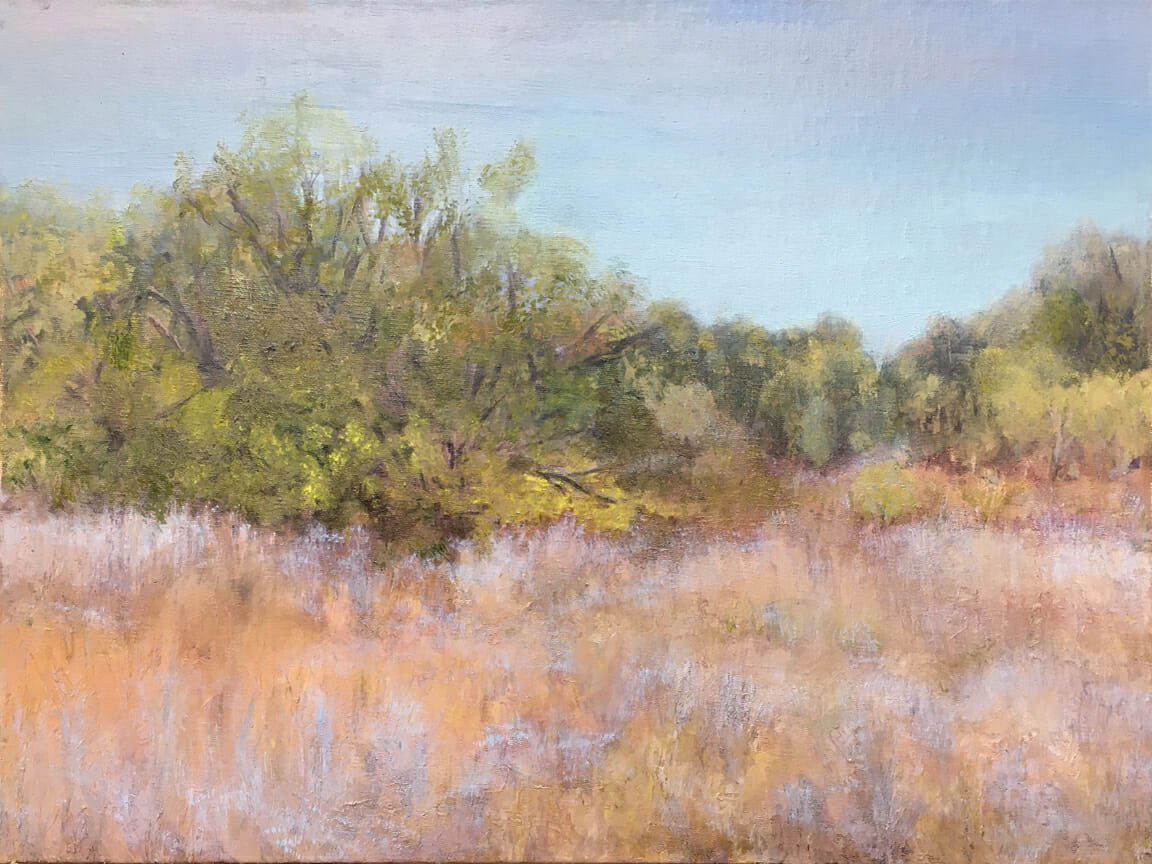 Joseph Smigiel
https://www.instagram.com/smieglitz/
I'm a recently retired teacher enjoying my introduction to plein air painting. I have been on a few excursions and painting retreats with the Plein Air Artists of West Michigan (PAAWM) and found them to be a welcomed activity during the pandemic months. Historically practicing antiquated photographic processes, I am now revisiting earlier artistic interests via both studio and plein air painting as well as digital photography. I've taken several in-person painting workshops this past year and am currently enrolled in 3 more as well as an online painting course, all of which have exposed me to new painting techniques and materials. I'm looking forward to participating in my inaugural plein air competition in Port Wing.
Space holder image. Artist's image coming soon
Jennifer Scott
Artist's image coming soon
Lydia Steiner
2023 Artist Bio and image coming soon!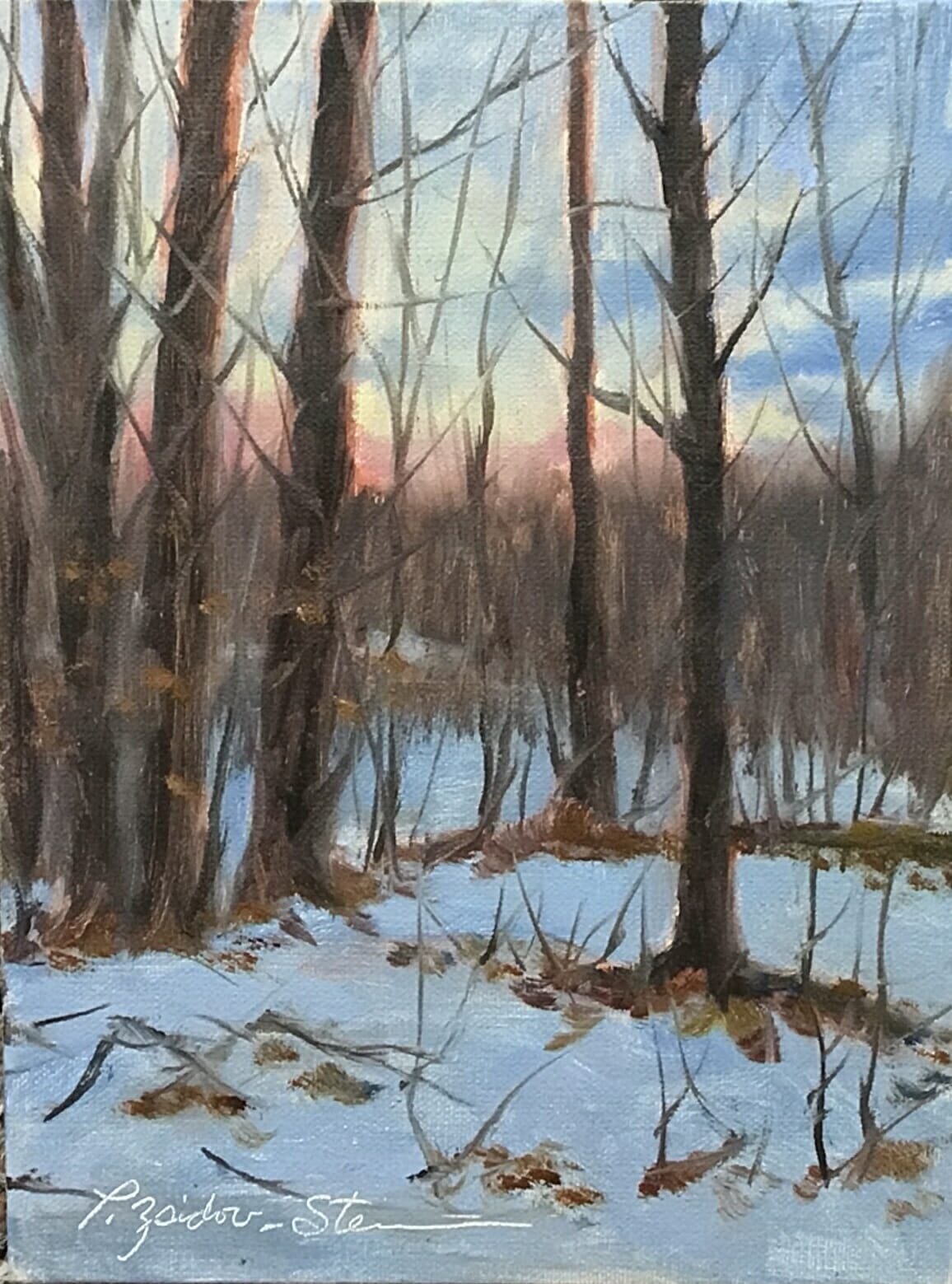 Lynn Zsidov-Steiner
I would describe myself as an Artist who still has a corporate day-hustle. Relocating to this area from Marinette County, Wisconsin, I was drawn here by my love of wilderness and the outdoors. Since then, I never have to travel far to find the perfect inspiration. I paint primarily in oils and sometimes in watercolors. A few years ago I took up plein air painting; it combines my two passions, Art and the Outdoors. Most of my work reflects the trails I hike and all the things I love.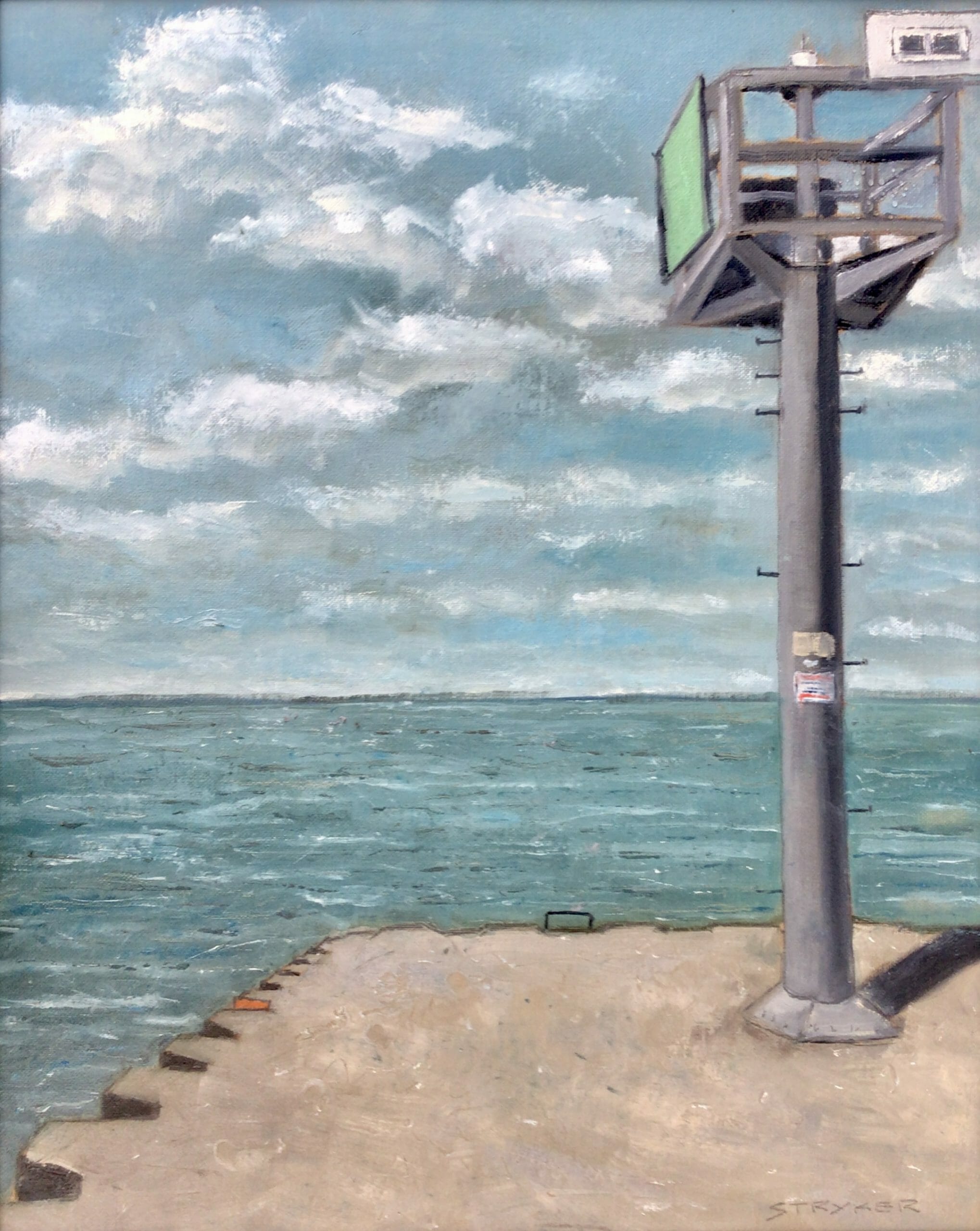 Richard Stryker
I studied painting at the Minneapolis College of Art and Design. Then I studied art history at Colorado College and the University of Minnesota. I have enjoyed the inspiration and challenge of painting along the South Shore of Lake Superior. It's very fun to meet and paint with the other participating artists. The event organizers and volunteers do a great job. All of the recently created artwork makes for an exciting exhibit.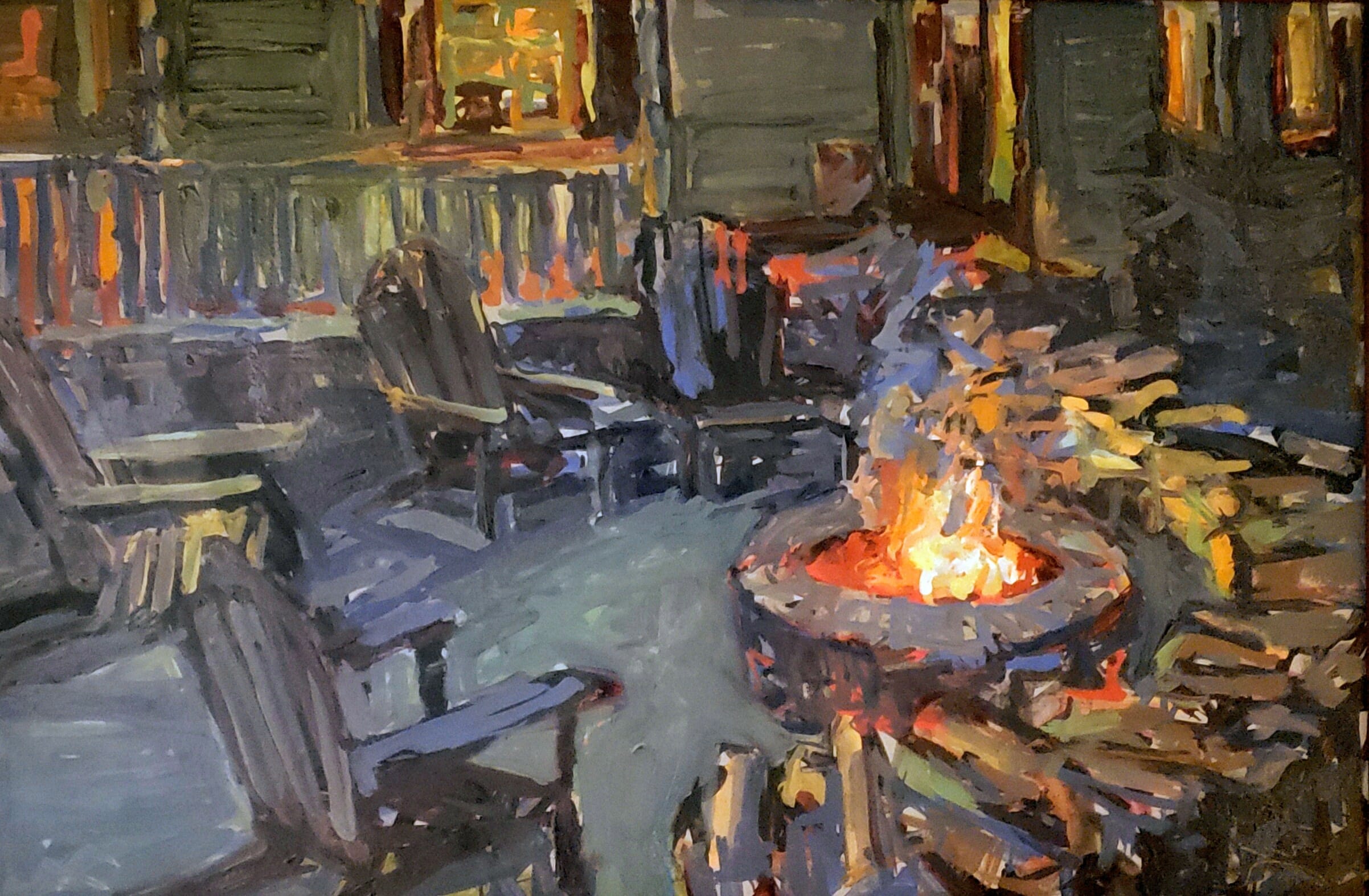 Troy Tatlock
Drew in the crib, drew on my desk, drew on the basement walls…on church bulletins…in study-hall.
In fourth grade, to get me to stop drawing on my desk, Mrs. Wilson kept me after school and taught me how to paint…..
So I painted on my desk, in study-hall, painted on the basement walls….to get me out of the basement somebody gave me a french field easel…. painted on the porch…in alleys…in bars…next to dams… on dams…in dams…on the big giant slides at State Fair….
I never forgot Mrs. Wilson….
The world needs more Mrs. Wilsons..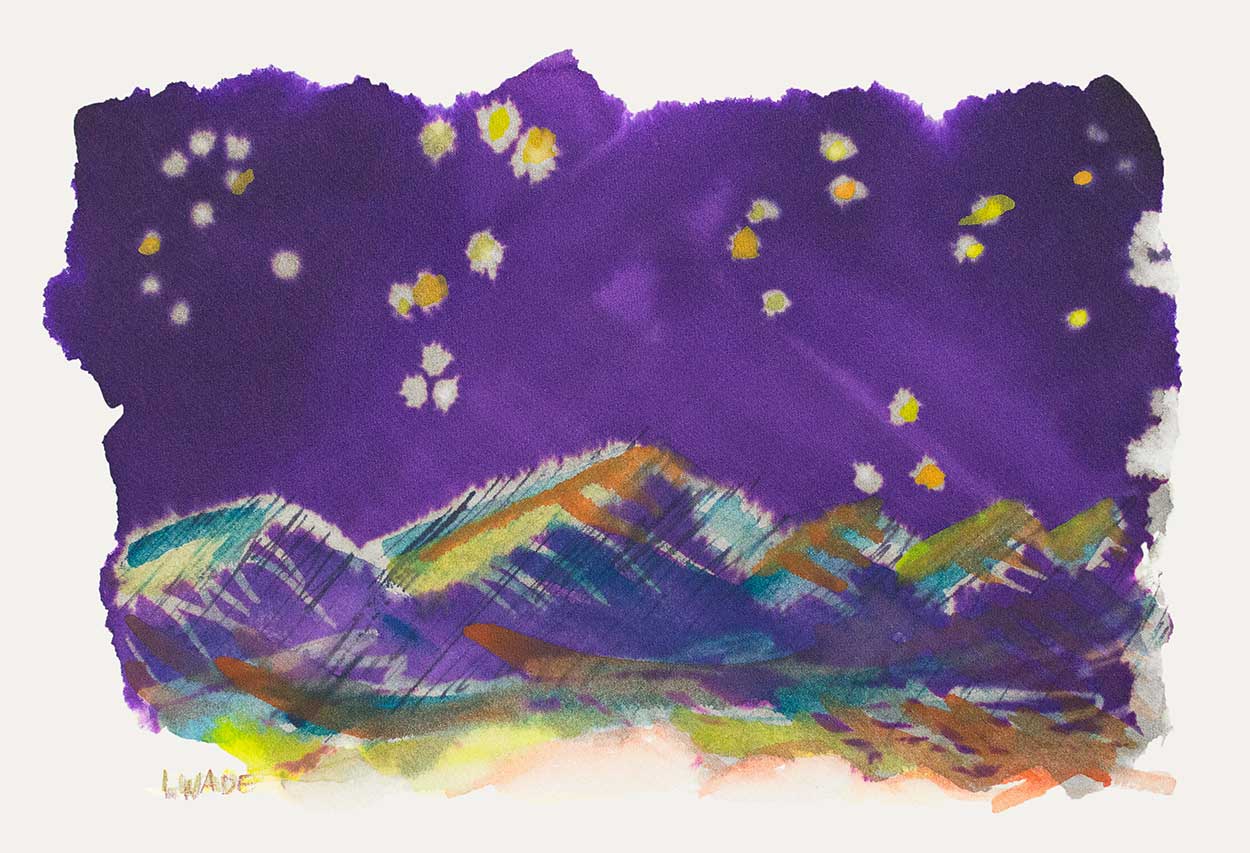 Laurice Wade
Laurice Wade's early abstract artwork pursued inner expressions remembering experiences in the wilds. She received her Bachelor of Fine Arts from the University of Michigan, Ann Arbor in textiles and drawing. Laurice hand-wove richly colored textiles in the form of scarves. She sold in over 30 galleries nationwide under the name "The Sumptuous Scarf."
Currently, Laurice enjoys creating drawings inspired by wilderness moments and creative words.
Artist Statement
The focus of my art is to reveal the reflections of worlds hidden by our everyday lives. What if, one could bring the unseen into existence? I am often surprised when I stumble across a profound essence. For, there really is an infinite ocean of perceptions and inner connections beyond what we can normally sense. They can be a truer world than what our eyes see.
It is exciting to bring an unseen essence into existence for others to experience. Catching reflections and observing the transitions from outer to inner worlds, gives me the opportunity to share a truth or beauty with others. The world has so much beauty we need to look after and nurture.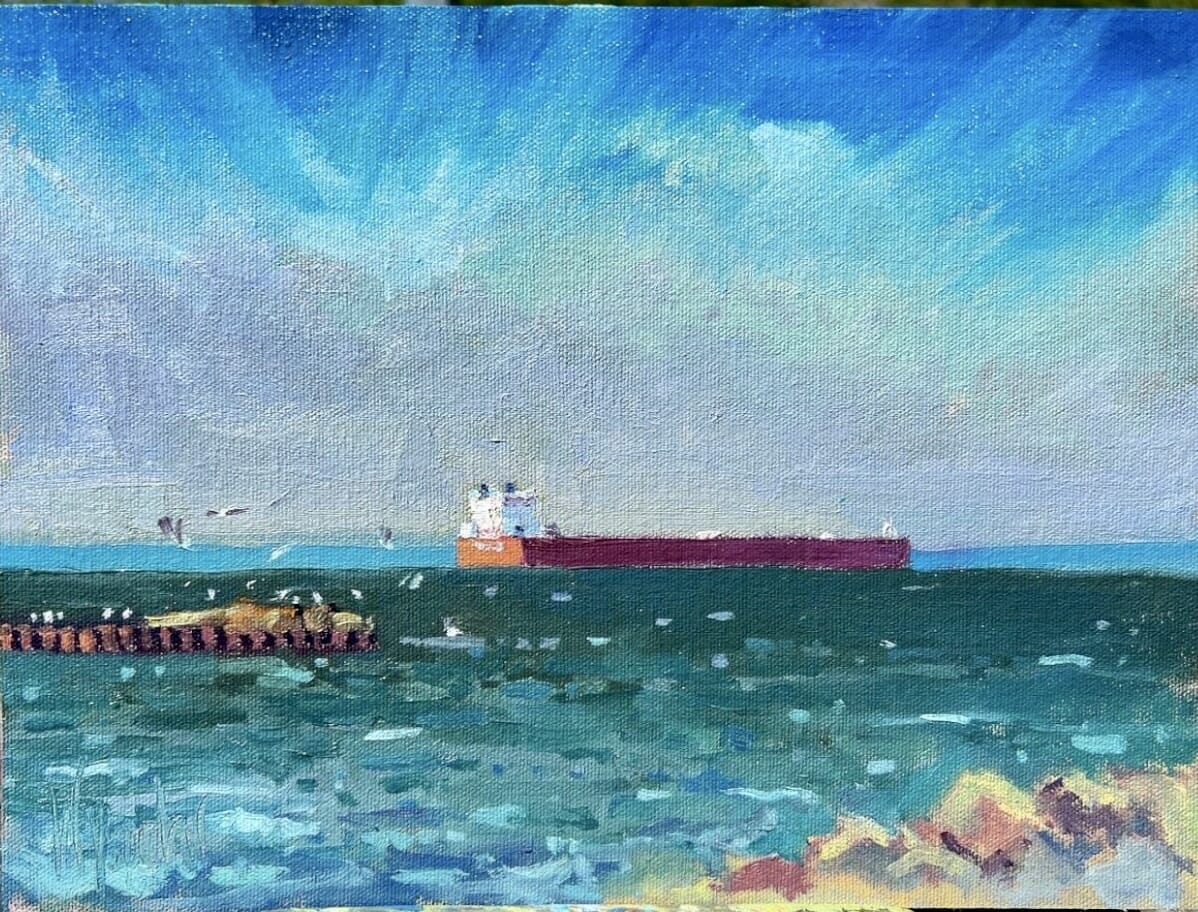 Stephen Wysocki
https://stephen-wysocki.pixels.com/
I love to paint and am always painting, even when I don't have a brush in my hand, I can't get away from it, it's that simple. When I'm in my studio and run out of ideas I know it's time to get out and do some Plein Air painting; then the subjects just appear. My mission is to show beauty in the ordinary, to allow the viewer to experience an image they see every day in a new way. I gravitate to ordinary scenes and structures. I see the hard edge contrasts these everyday objects convey, and try to portray that in the hues and shadows of my paintings. I am always looking to create an atmosphere in my work. I believe color can stand alone to convey a mood in a piece of work. I like to explore an image by playing with the many warm and cool tones. This is what drives me to paint. I like to let the paint tell the story that I am trying to convey. I don't like to dwell on every detail for someone to see my intent, but I also don't like my paintings to be muddy. I like them to be loose, wet on wet, what ever you call it, my painting style is not controlled—it's more of a discovery. In the spring of 1990, I studied at the Milwaukee Institute of Art and Design for one semester. However influential, city life was not for me. I longed to be back in the Northwoods, and decided to continue my schooling at Nicolet College in Rhinelander, WI, where I spent five semesters. I finished my Bachelor of Arts degree in 1996 at the University of Wisconsin of Green Bay. During this time, I studied art abroad in England. I have the honor of having works in the permanent collection of University of Wisconsin Green Bay, and in Bay College, Iron Mountain, MI. I currently work at our family business, operating the Armstrong Creek Bison Ranch along with my father and brother.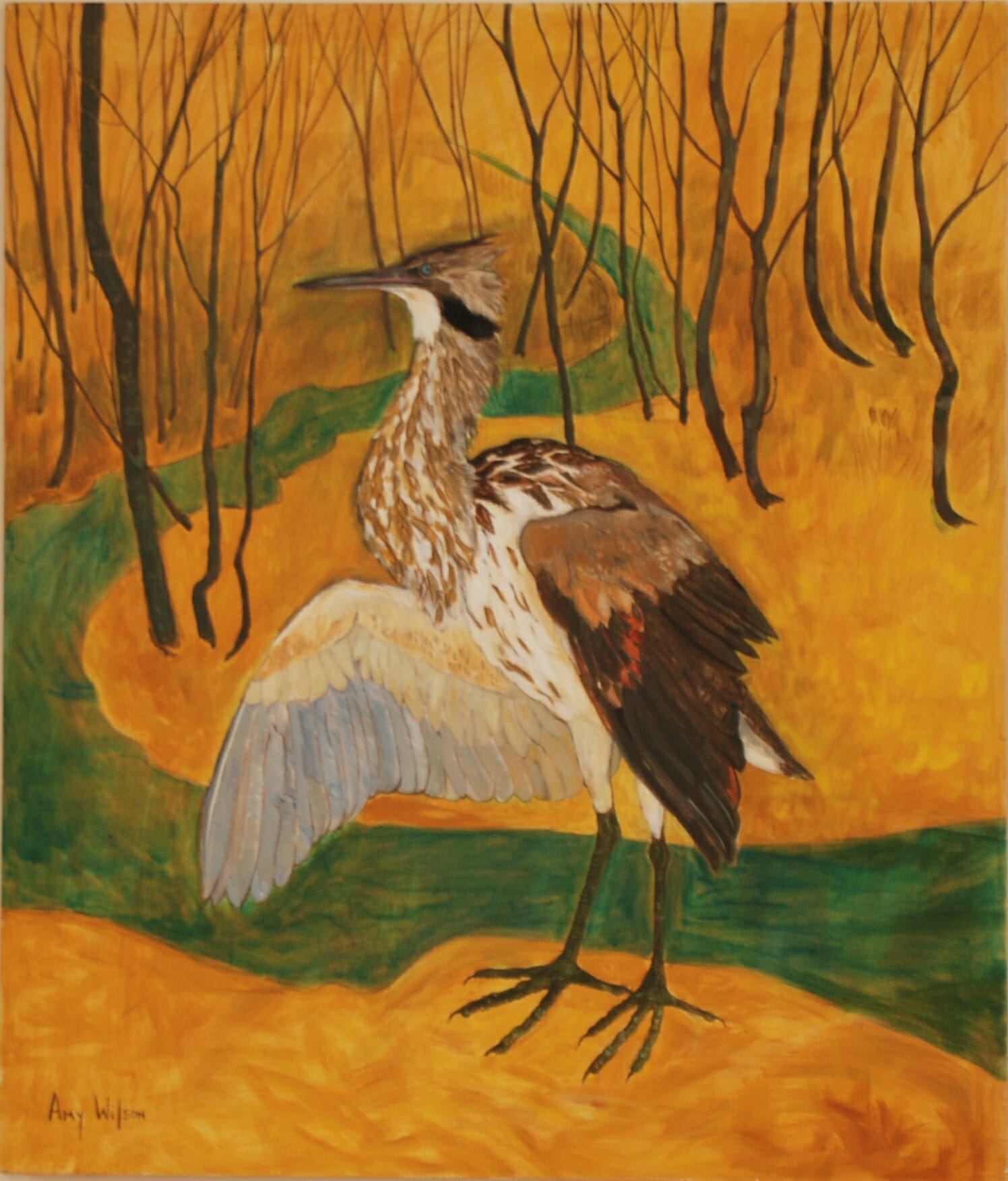 Amy C. Wilson
Knowing Nature
Through Art
"What I enjoy about art is its way of showing one a deeper way of looking, seeing and thinking. To concentrate on a form of nature is a meditation that brings us closer to a contentment and appreciation of our wonderful world." Amy Wilson.
Amy Wilson has studied art since her youth at the progressive Sudbury Valley School in Massachusetts. Amy studied next at the Boston Museum of fine arts school following up with an Associate of Arts degree from Bemidji State University. She continued formal studies at the University of Wisconsin in Madison and, after a brief sabbatical of homesteading in the western corner of Virginia, finished her Bachelors of Fine Arts degree with honors at the University of Wisconsin in Superior.
Amy has worked in the contracting field and as a Solar Electric Technician most recently wrangling vegetables and seed saving as chief homesteader at SunFarm south of Port Wing Wisconsin. Amidst homestead duties she has found time to pursue painting with oils as well as watercolors and occasional wood block printing. She continues to draw in her proverbial sketchbooks and chronicle travels in illustrated travel journals as well as participating in a new collaboration of watercolorists in her region.
---