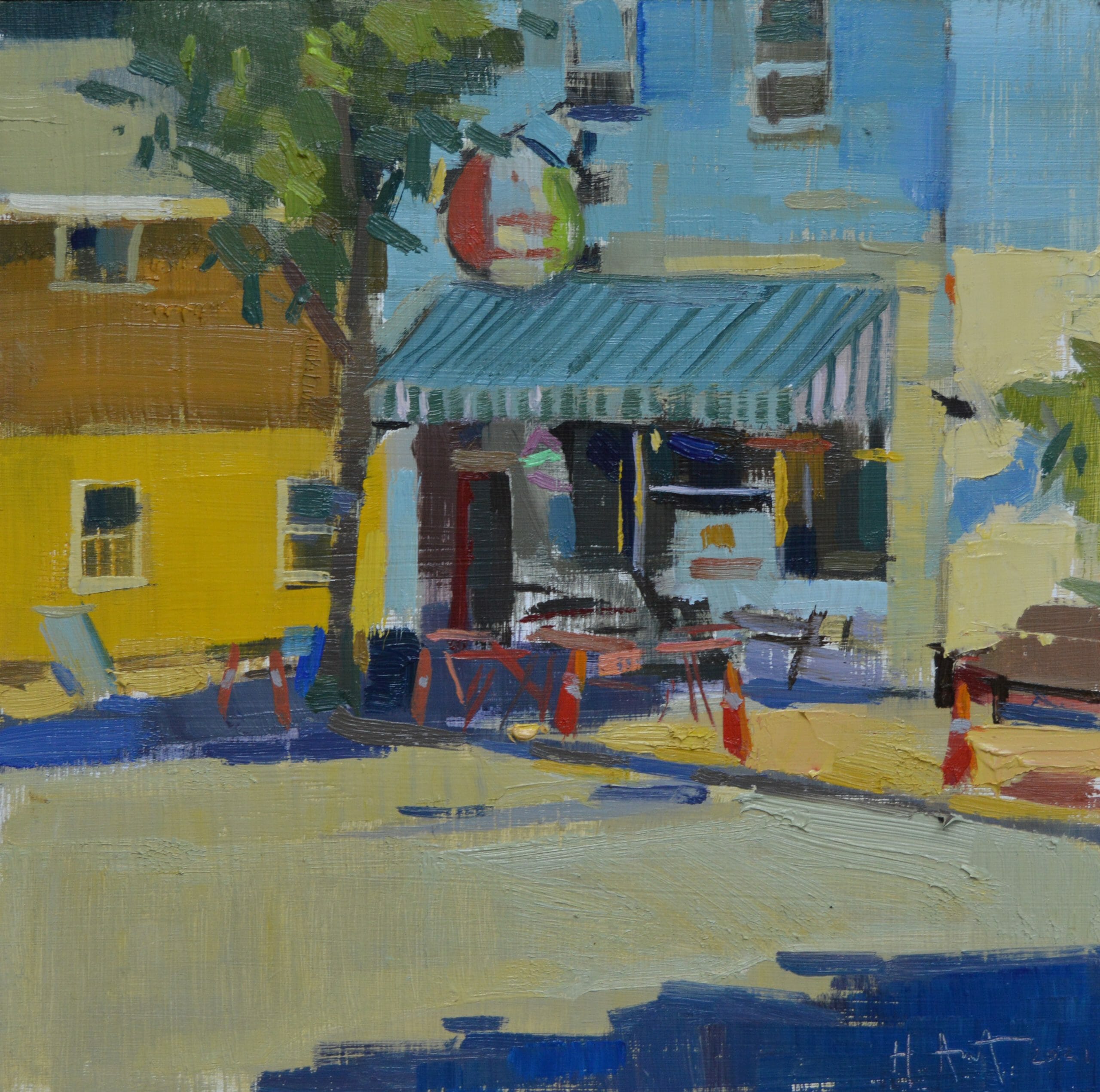 Hector Acuna
I'm an artist living in Cedarburg, WI. I primarily work with oil paint and enjoy painting en plein air to develop my understanding of light, perspective, design, and color. I believe when working from direct observation artists are able to better communicate their ideas in the studio. In my studio practice I create paintings that are imaginative and surreal, yet like the en plein air paintings, are rooted in conveying a believable space. Growing up in southeast Wisconsin gave me an appreciation for the midwestern landscape and experience. I've been fortunate to have formal training as an undergrad at the University of Wisconsin-Stevens Point, and as a graduate student at Michigan State University.
Sheila Bergman
I am a dabbler and paint plein air just once a year at this festival when I get to be outdoors in a setting that engages. The wonderful camaraderie at the evening receptions is a big part of the fun too.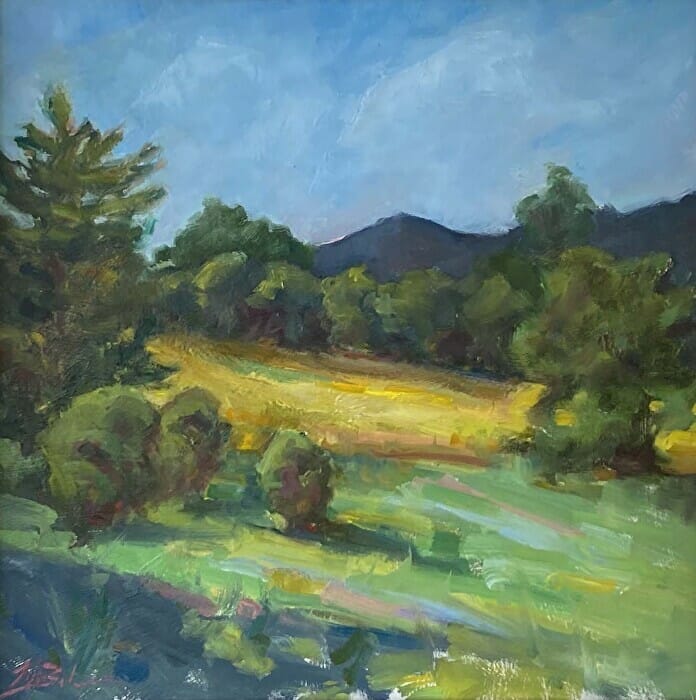 Nathan Brandner
Nathan Brandner is a painter known for his bold yet sensitive brushwork. His work encompasses landscapes, still lifes and portraits done in an expressive yet representational manner. Executing paintings and drawings from life is the cornerstone of his craft. Drawn to the beauty of the way light interacts with his subject Nathan seeks to illuminate and share the mysteries in life that are often taken for granted.
Pete Border
I am a self-taught semi-retired painter from the Twin Cities area. I mainly work in oils doing landscapes and portraits. I am purely an amateur but hope to improve. This will be my first time doing a lot of plein air work. I am looking forward to spending days painting boats and the big lake.
Gretchen Burke
Inspired by travel, family and the natural world, Gretchen's art only exists because of her supportive artist mother, father and husband. Gretchen grew up in Willmar MN, graduated from the University of Wisconsin-River Falls with a degree in Biology and Spanish Secondary Education and lives with her husband and 9 year old son in Ashland, WI. From a young age she has always enjoyed drawing and art in its many forms probably because art appreciation runs in the family. This said, Gretchen started pastel painting weekly after being welcomed into an incredible pastel group 8 years ago. Gretchen's pastels can be found on her Facebook page called Gretchen Burke pastels.
Ann Christensen
Living in the Chequamegon Bay offers loads of opportunities to paint joyful, whimsical and beautiful images. The water, woods and trails invite me in. I am lucky to have a group of talented pastel artists to paint with all winter long. Their support and inspiration plus the beauty of our area make pastel painting way too much fun!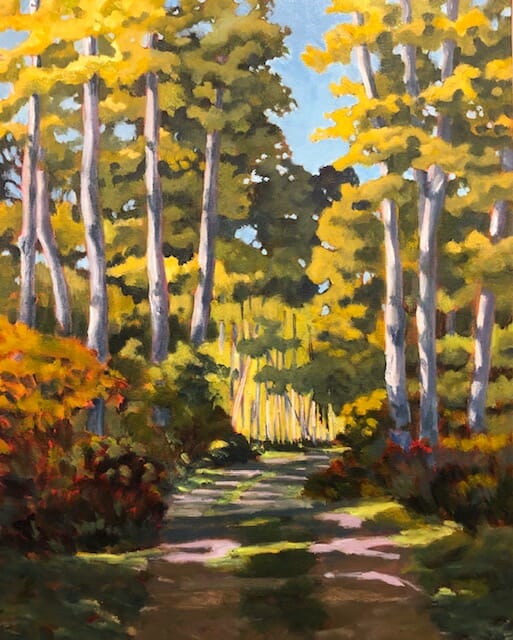 Kathleen D'Angelo
https://kathleendangeloart.com
I have lived in Wisconsin my entire life. Although I was raised in the southern part of the state, my family roots are firmly embedded in the Northwoods. I've traveled to every corner of the state, exploring it's back roads, walking along its many shorelines (marsh, lake and river), camping in its woods, and just simply rejoicing in the natural splendor and wildlife that surrounds me. As a young child, I was able to pick up a pencil and easily draw whatever I wanted to. As I grew older, I knew my heart's desire was to eventually learn how to paint. I wanted to paint the landscape and capture the way the light glows at sunset or sparkles on the waves on the lake. Well, making a living and life in general took over and for many years my heart's desire took a backseat.
In 1996, I took the first step on a journey that I have never regretted. I've made it past those first struggling years of teaching myself how to paint and am now painting what has always inspired me – – nature's endless magnificence, her ever-changing light show, and moody seasonal cycles. Initially, I started with watercolor, then progressed to pastel, and now, my most recent work is focused on using acrylic. My style and technique features mainly realism, but I'm ready to explore and let creativity run wild at any time. Several years ago, I stepped outside to paint and have never looked back. Plein air painting satisfies my need to be in the great outdoors, and there is no substitute for capturing the light in the moment at any time of the day, during extreme weather conditions, or seasonal changes. Setting up my easel, looking around, and selecting one of many possible scenes to paint is an exhilarating creative experience that I look forward to every time.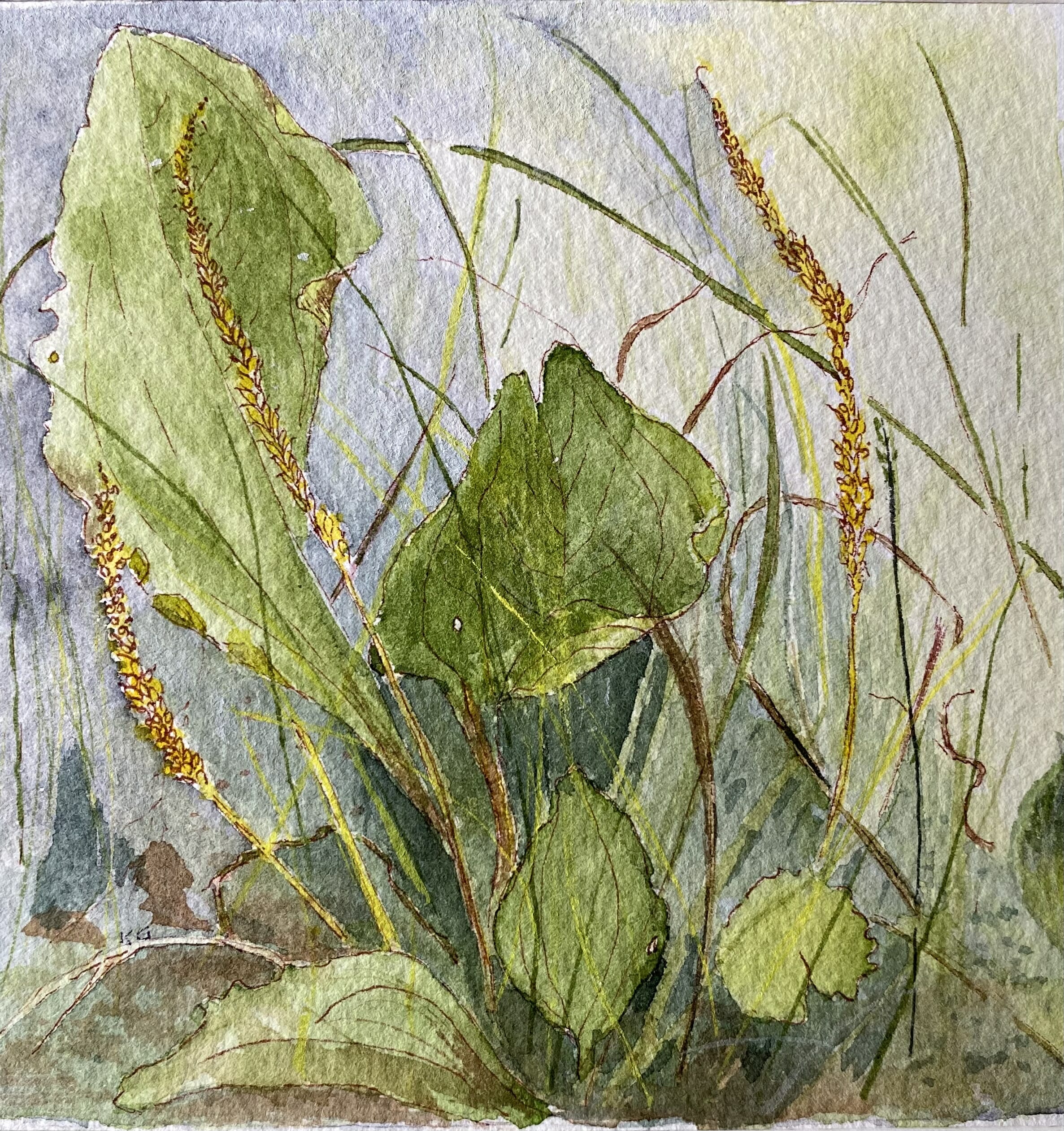 Kathy Gilmore
Kathy Gilmore has been an artist her entire life. She received a Fine Arts degree from Illinois State University. After a career in Social Service Evaluation and raising a family, she has returned to art making. Kathy has an intense interest in the natural world which informs her practice. She is currently pursuing this through the medium of watercolor. In 2016, Kathy received the People's Choice Award at the Port Wing Plein Air Painting Festival.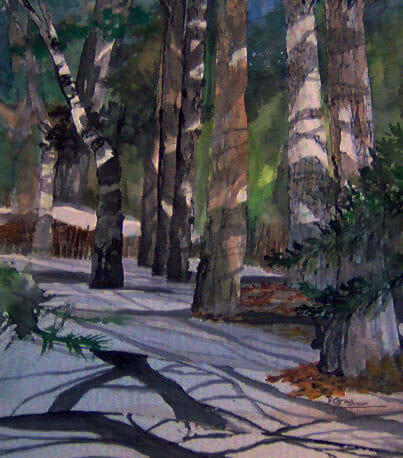 Sharon Graham
Sharon Graham is an artist who lives and works on the South Shore of Lake Superior.Her work showcases the natural beauty of northern Wisconsin. Subject matter also includes images inspired by the artist's travels. Most recent work has 'gone to the birds' with many new pieces featuring our feathered friends including pileated woodpeckers and sandhill cranes. Her main subject has always been the landscape genre. Work is done in a variety of mediums-watercolor, graphite, ink and acrylic.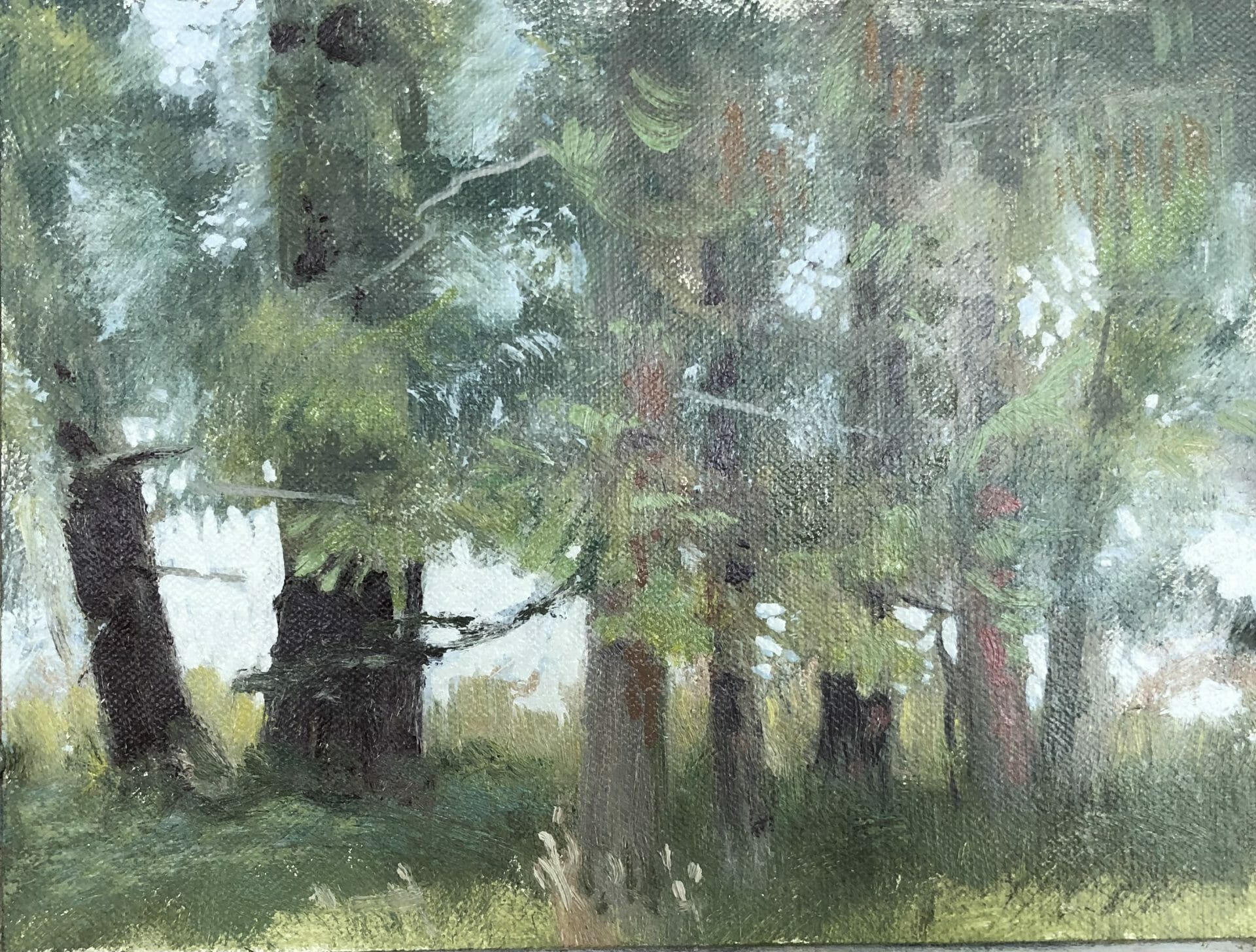 Susan Hayden
Susan was first introduced to plein air painting in 2002 by her coworkers in the art department at Dreamworks Animation and has painted between projects up and down the west coast, and Hawaii. After relocating to beautiful Chequamegon Bay on Lake Superior she built her home and studio where she paints, gardens and makes pottery. She paints for the joy of painting, to lock in memories, and just maybe to reveal the stories of quiet places.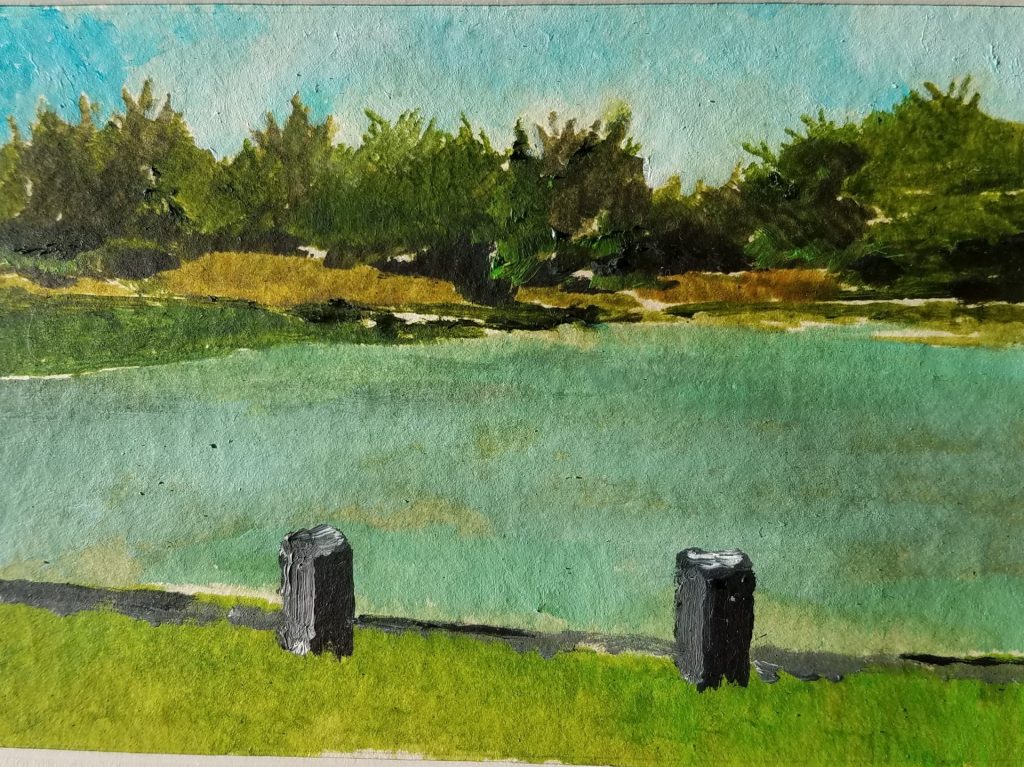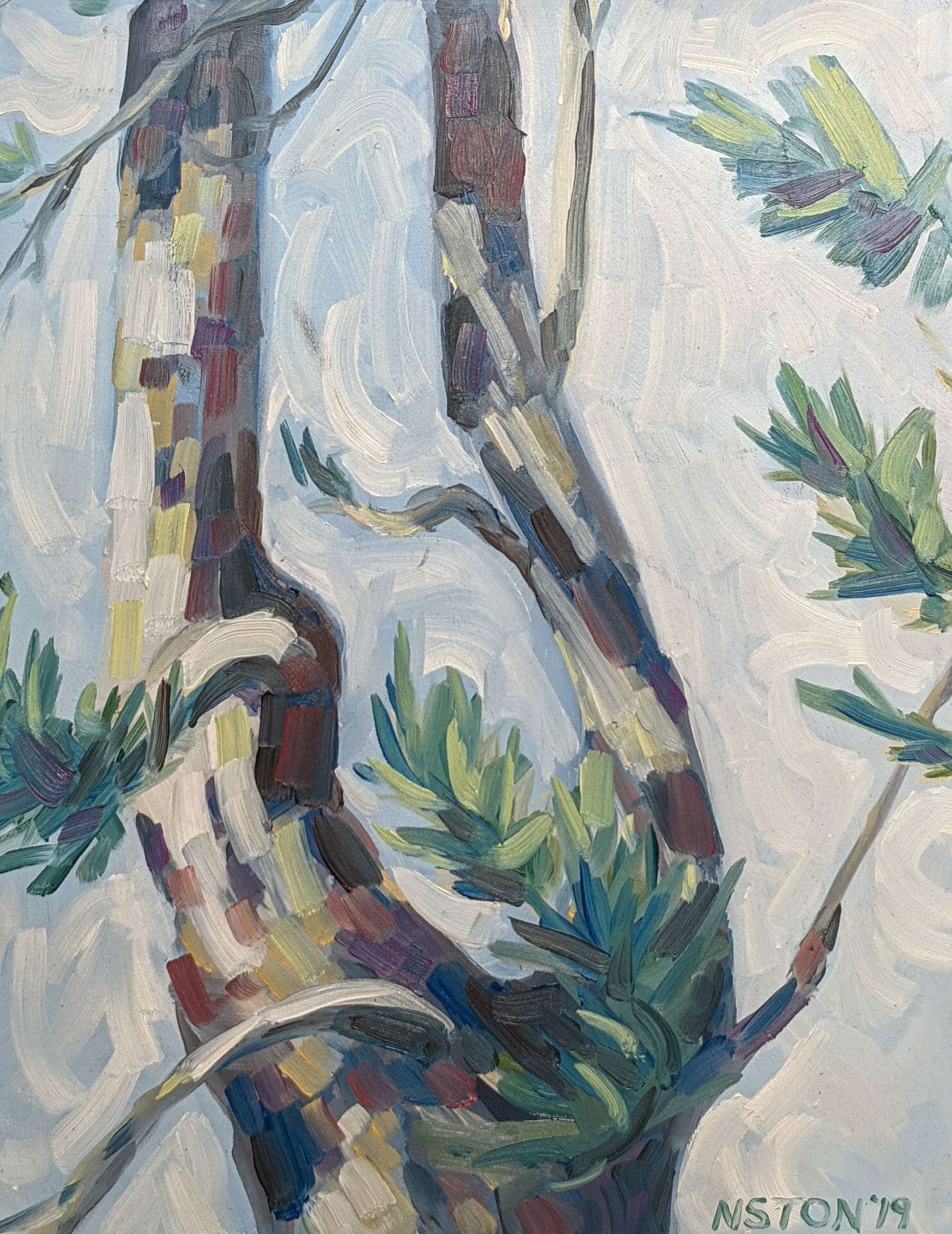 Neil Johnston
My painting career spans 30 years – beginning as a billboard and mural painter, moving into a studio visual and music artist. My early experiences in production painting influenced me as I worked towards a BFA and later an MFA in Painting and Visual Studies. I enjoy painting outdoors, and am exploring themes of place, landscape, memory, and time in my work. I keep my studio in Shoreview MN, and I teach foundational 2D Design, and Painting at Century College in White Bear Lake, MN. I have been visiting Port Wing, WI for 25 years and in only the past few years have participated in the Plein Air Festival. I am looking forward to painting again on the South Shore!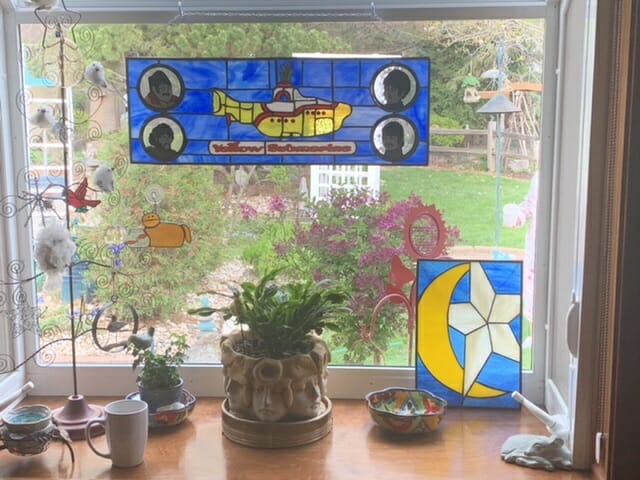 Bruce Kiel
Bruce is a retired Public Safety Officer living in DePere Wi. His interests lie in stained glass, eggshell driftwood sculpture and oil painting.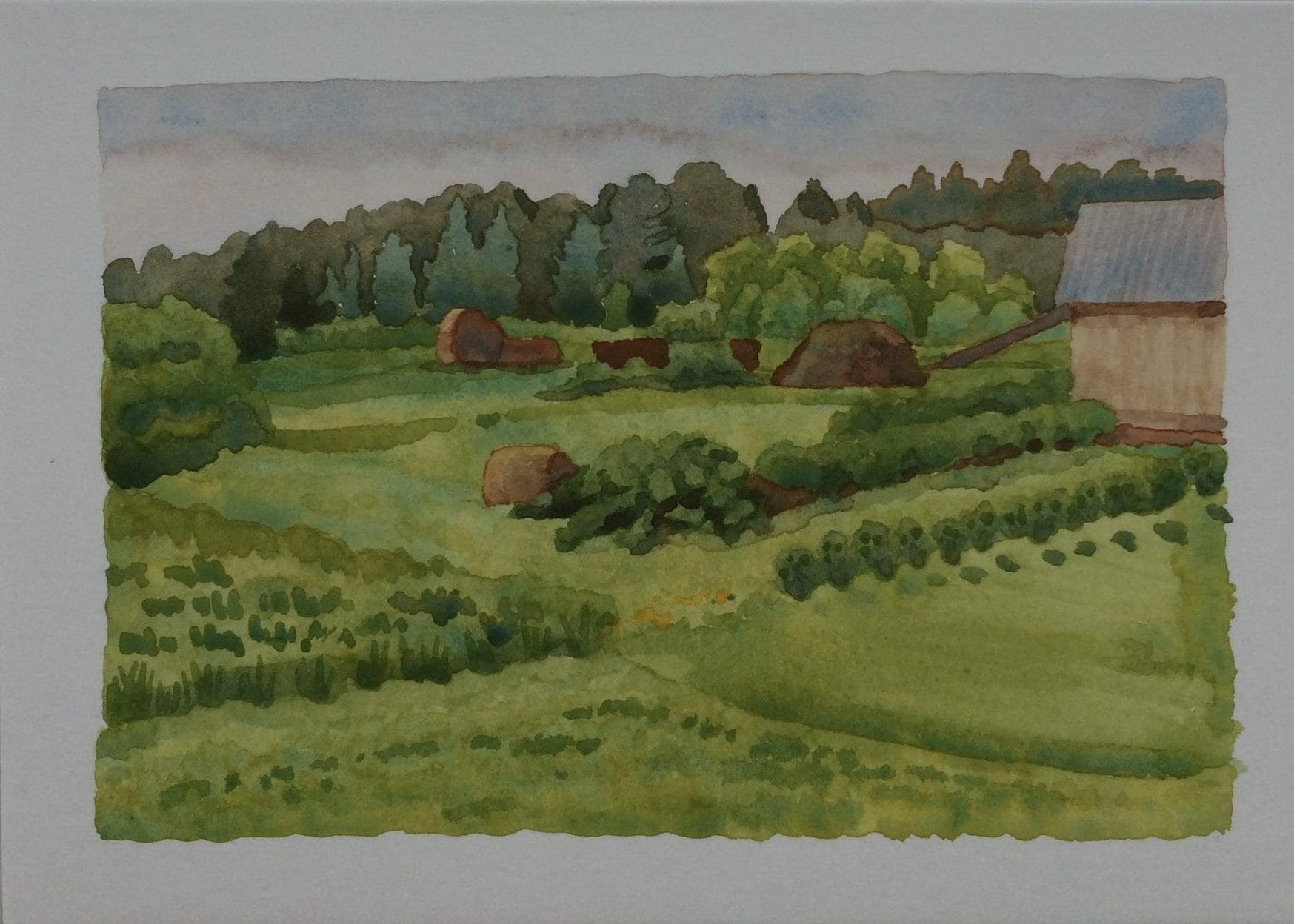 Jessica Lied
I am a full-time artist, (part time farmer) working in many media including painting, drawing, printmaking, collage, and bookmaking. I grew up in the north woods of Wisconsin, studied fine art at Pratt institute and worked in fine food while living 10 years in Brooklyn NYC. I spent the next ten years creating artisanal hand painted chocolates in Asheville, North Carolina. I loved my time gardening in the sunlight and dancing in the moonlight of the beautiful Blue Ridge Mountains! For my latest adventure; my partner and I have moved back to the beautiful south shore of Lake Superior and are creating art, while helping with the family farm: Kinney Valley Farm, in Port Wing, Wisconsin. I have only very recently taken up Plein Air painting in earnest, and I've learned so much! Painting outside is a great challenge that has helped me to paint more present in the moment, making quick decisions on what to include and what I want to convey. I'm excited to participate in this year's festival and see what everybody creates!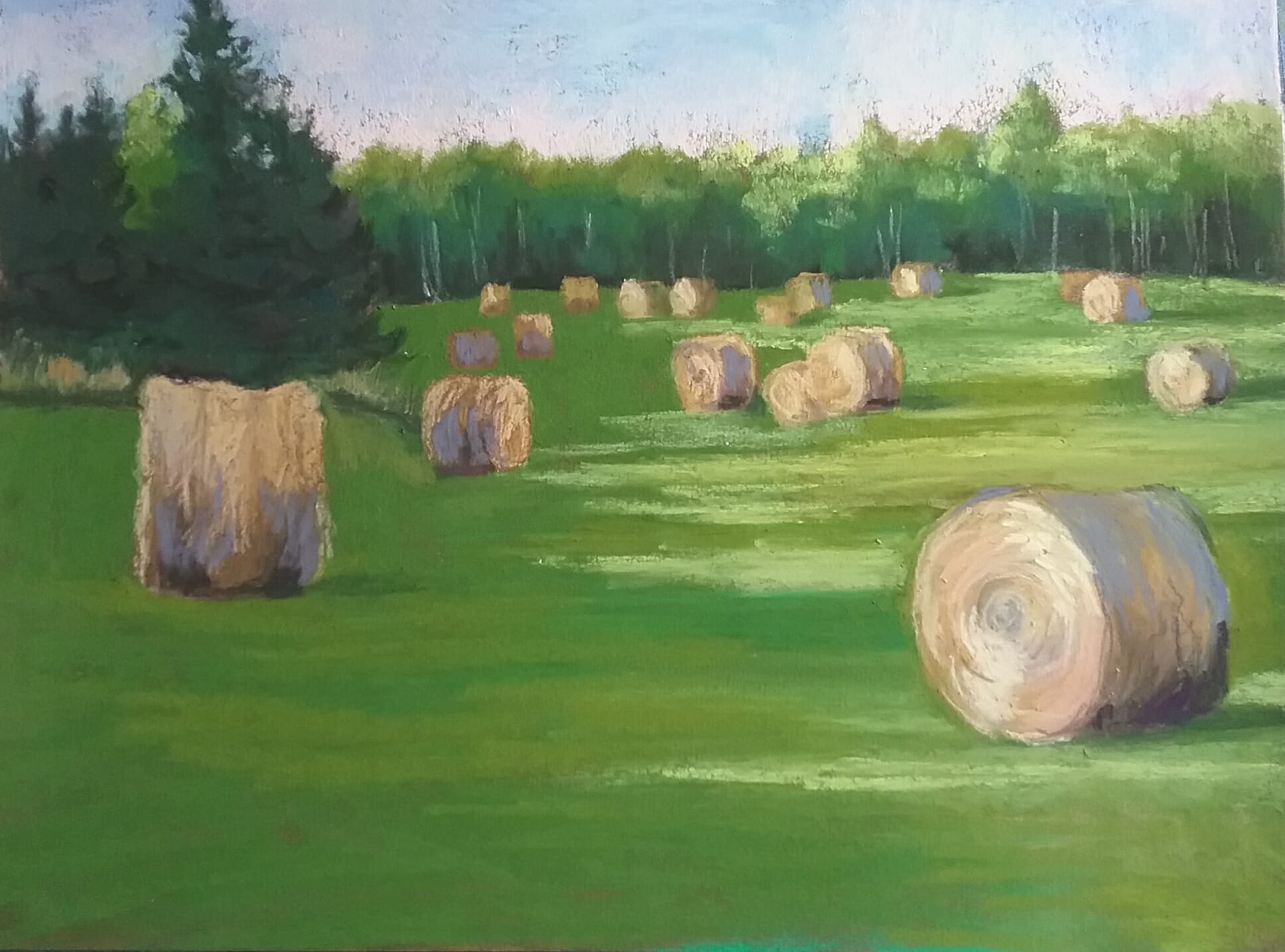 Joanne Carmody Meierhofer
I work primarily in soft pastels. I love the immediacy of painting plein air in this dry medium. Its both challenging and rewarding to capture the moment. I started painting outdoors more than 10 years ago in Western Minnesota and traded soybean fields for woods and water when I moved to Northern Wisconsin
Aram Melis
Studied art at Edgewood College in Madison, WI, earning a studio art degree in 2010. Maintains active studio work and research in ceramics, printmaking, and painting.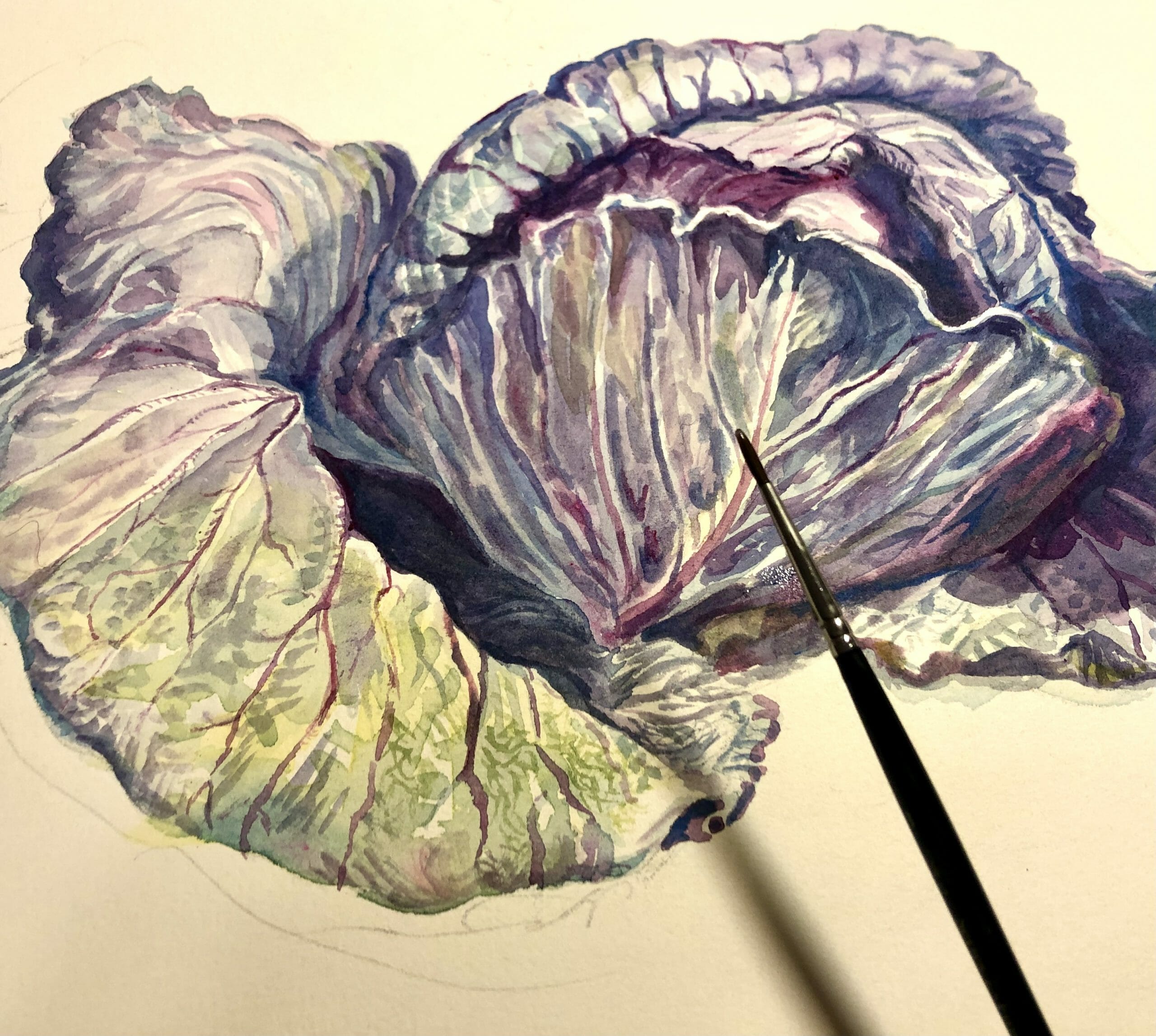 Rachel Melis
Rachel Melis is an Associate Professor of Book Arts and Printmaking at the College of Saint Benedict & Saint John's University in Minnesota. Raised in a family of artists outside of Port Wing, Rachel received her BA from Grinnell College in Iowa, and her MFA from the University of Wisconsin-Madison. Her drawings, paintings, prints, books, and installations embody natural cycles of carrying, caring, and questioning control.
Trisha Miller
Growing up in Bayfield, art has been around me all my life. From the surrounding area's vast beauty to having an amazing mom as a professional artist (Francie Austin Miller), I use my creativity and its life-long lessons to its fullest, both in my profession and hobbies. Over the last 20 years, I have always kept to the indoor studio creating work in art school and for my graphic design business. When I signed up for Andy Evansen's plein air class through the Wild Rice Retreat a few years ago, I was really taken aback by the challenge–how hard can it be?? Well, it's HARD. To me, it's like your eyes, mind, and paintbrush are all on a first date tango dance lesson–every time. Top this with some wind, moving shadows and sun and realizing you forgot your favorite brush and you are having a perfect day plein air painting. But, hey, what doesn't kill you, makes you an amazing painter.
Scott Moen
Currently residing in Duluth, MN. I enjoy hiking since my retirement from work . Nature provides the challenges of trying to capture in my art what I experience on my walks. Mostly self taught, each painting gives me insights as to what may have worked and what to edit next time out .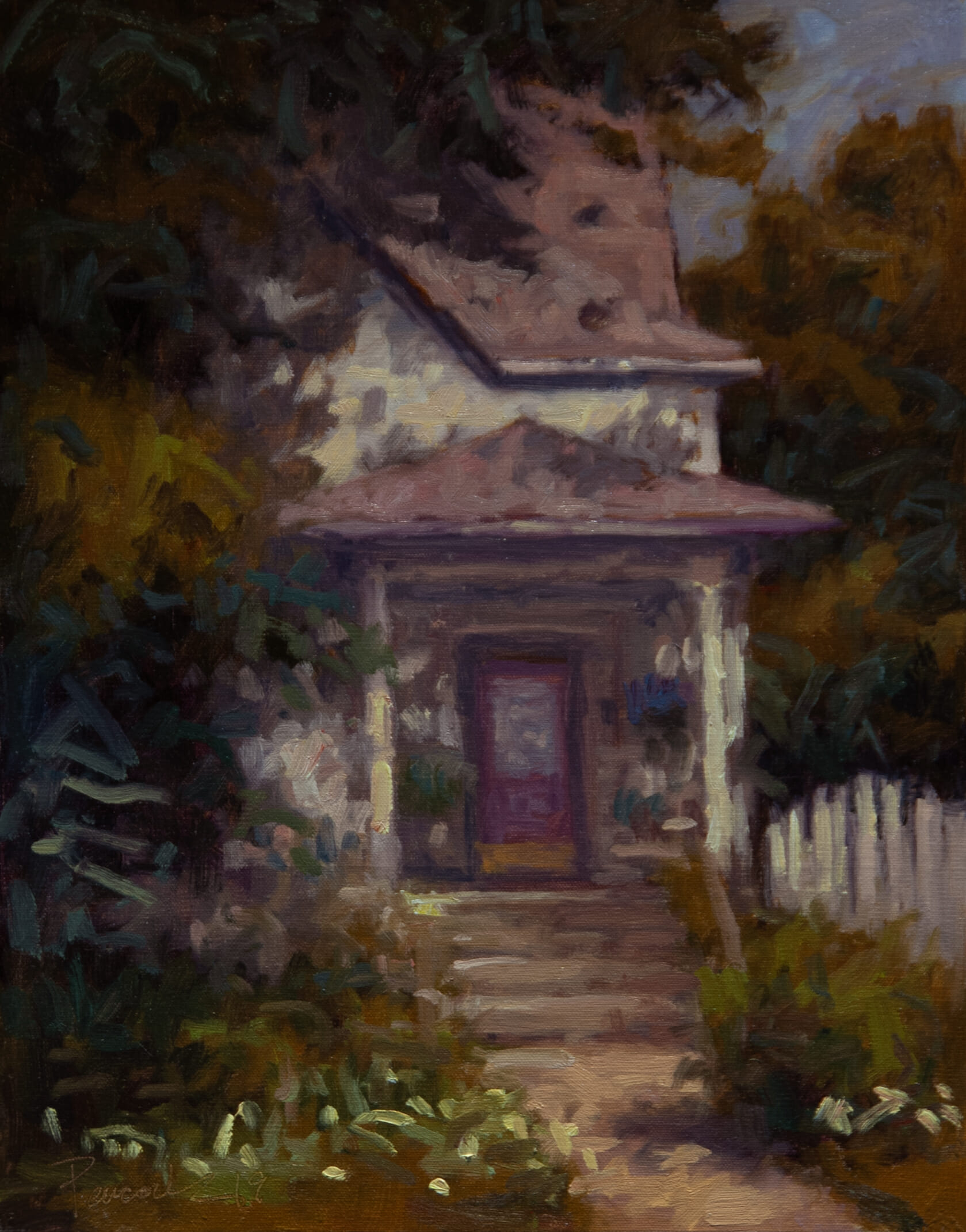 David Peacock
David Peacock lives on a lake in northern Wisconsin with his wife, dog and several cats. The natural areas and small towns of the upper Great Lakes region provide the inspiration for much of his work. He received an MFA in Painting from The University of Texas at Austin and has a BFA in Painting and a BS in Geology both from Florida State University in Tallahassee. His work has been exhibited nationally and won numerous awards. He is represented in many private and corporate collections across the country and currently a member of The American Impressionist Society, Outdoor Painters of Minnesota and Wisconsin Visual Artist.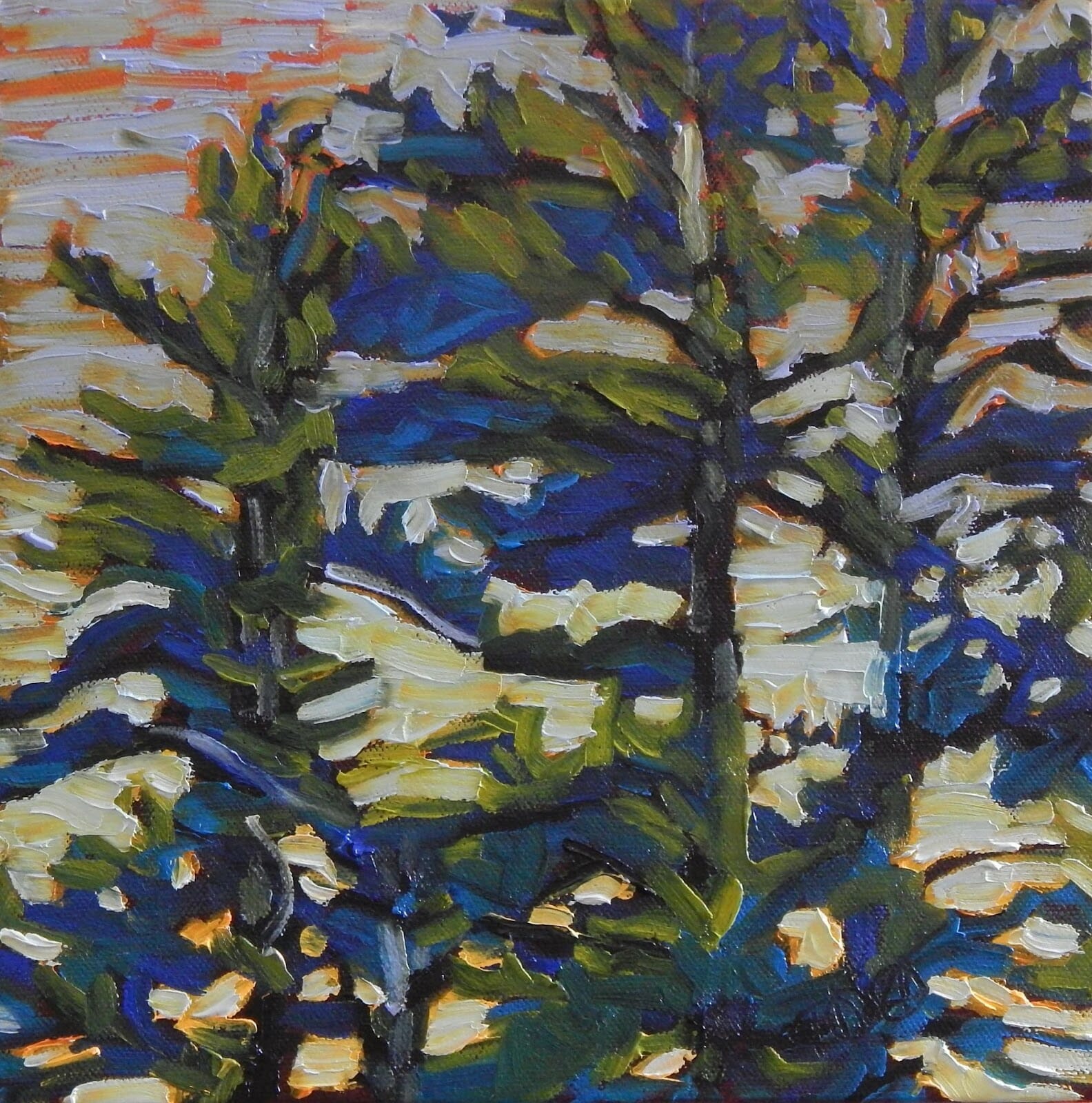 Holly Marie Tourdot
Holly Marie Tourdot has been painting for more than 30 years. She feels intimately connected to the land, water, and sky. Through her art, Holly seeks to illustrate the beauty of nature so that her creations engender a feeling of appreciation, joy, and a profound sense of responsibility for the earth. Her understanding of our reliance on the planet to feed, shelter, and inspire us is reflected in her Sleeping Dogs series. Her paintings are expressions of love.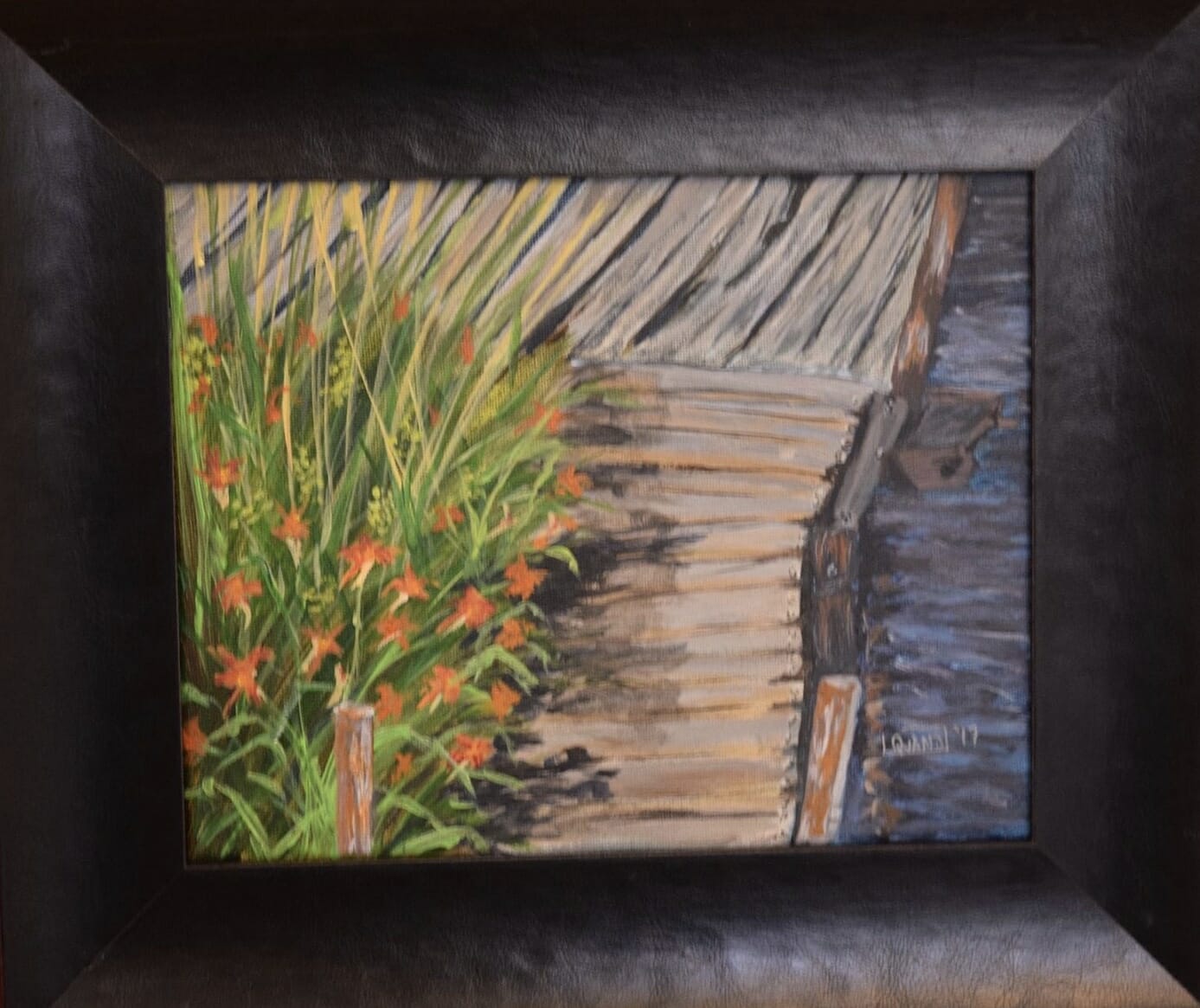 Lenore Quandt-Smith
I'm a self taught painter working primarily in Watercolor and Acrylic. Love the Plein Air Event as an opportunity work outdoors and try to loosen up.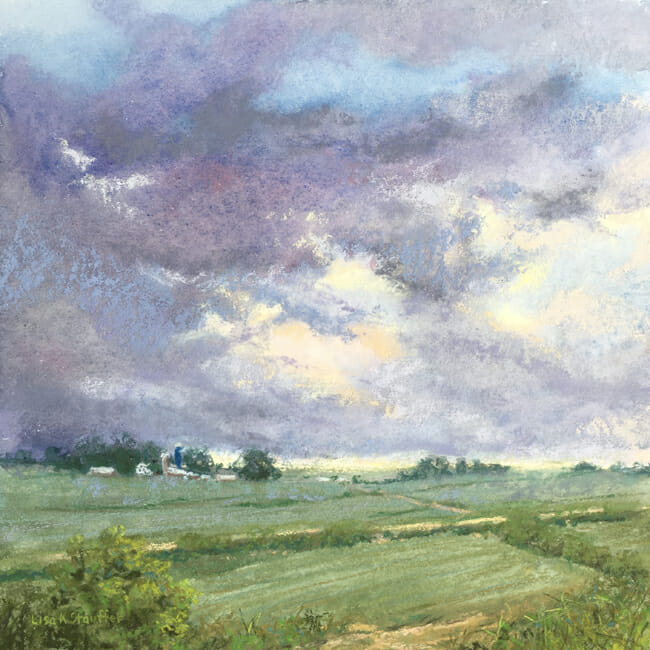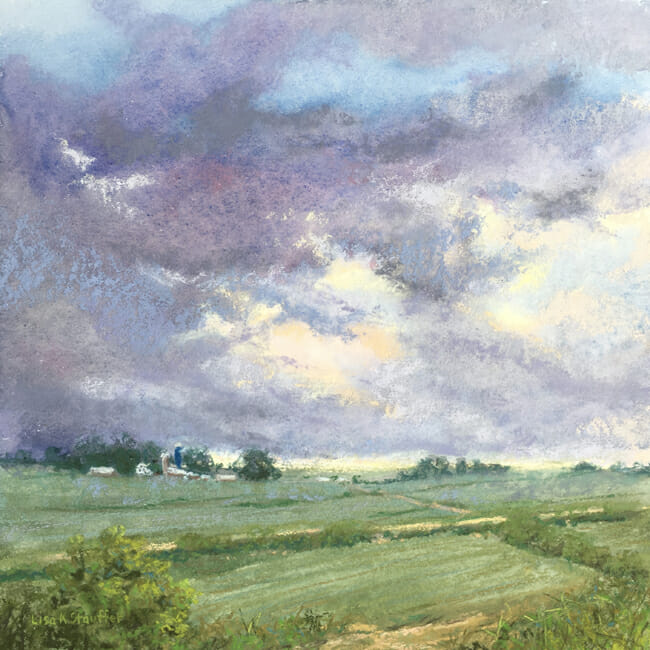 Lisa Stauffer
I am fascinated by the interplay of light and color that I see in the beauty surrounding me and I work to capture the mood of those special moments in my paintings. I choose to paint with soft pastel for the incredible richness and intensity of the color possibilities and textures I can create with them. I am primarily an outdoor painter and pastel's direct application allows for the immediacy demanded in plein air work. I often use a watercolor underpainting as a setup for the pastel layers in my work, which adds the interplay of transparent and opaque mediums to the visual quality of the final piece. I can be found painting all around town and far beyond.


Sally Stimac
I'm a self taught painter working primarily in Watercolor and Acrylic. Love the Plein Air Event as an opportunity work outdoors and try to loosen up.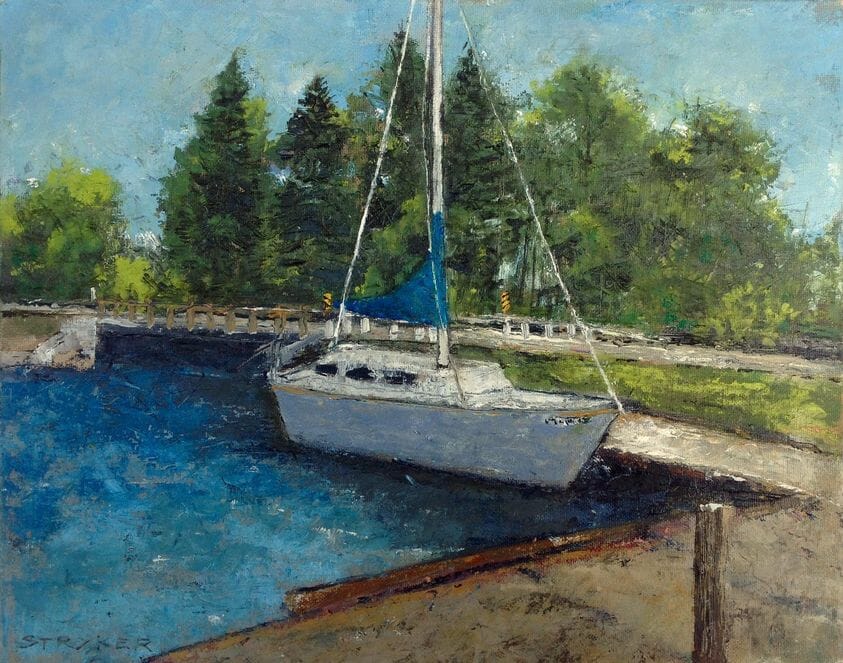 Richard Stryker
I attended the Minneapolis College of Art and then graduated from Colorado College. I've had a lifelong interest in oil painting. Stopping for three or four hours to paint outside gives me a whole new appreciation for how beautiful the Port Wing area is. Thanks to the event organizers for making this happen. I'm looking forward to watching the paint dry again this year.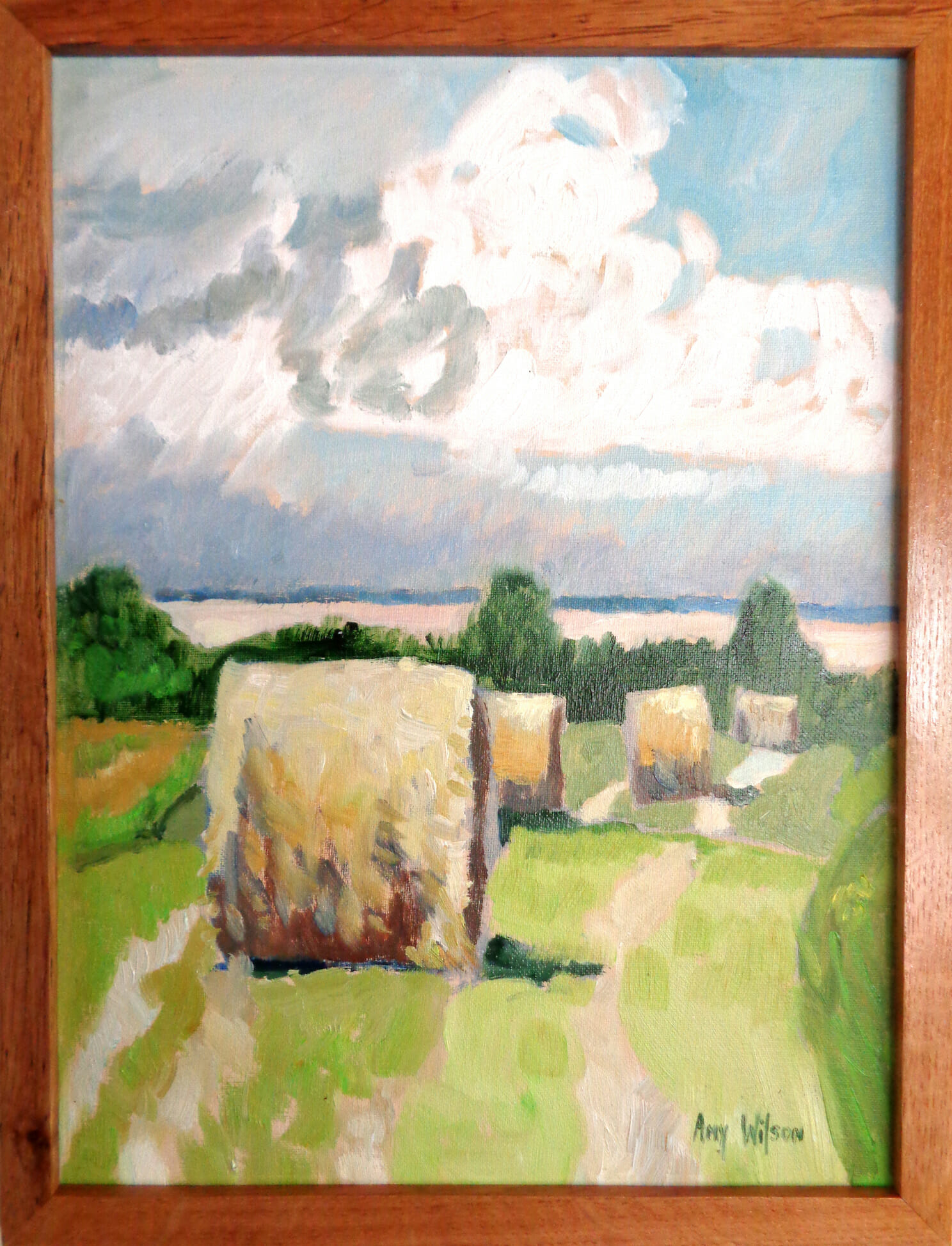 Amy Wilson
Amy Wilson has studied art since her youth at the progressive Sudbury Valley School in Massachusetts. Amy studied next at the Boston Museum of fine arts school following up with an Associate of Arts degree from Bemidji State University. She continued formal studies at the University of Wisconsin in Madison and, after a brief sabbatical of homesteading in the western corner of Virginia, finished her Bachelors of Fine Arts degree with honors at the University of Wisconsin in Superior. Amy has worked in the contracting field and as a Solar Electric Technician most recently wrangling vegetables and seed saving as chief homesteader at SunFarm south of Port Wing Wisconsin. Amidst homestead duties she has found time to pursue painting with oils as well as watercolors and occasional wood block printing. She continues to draw in her proverbial sketchbooks and conical travels in illustrated travel journals as well as participating in a new collaboration of watercolorists in her region. Amy has shown art in several galleries over the years of residence in this area and plans to continue as her schedule allows. She is grateful for the work of PAVSA and pleased to make this small contribution.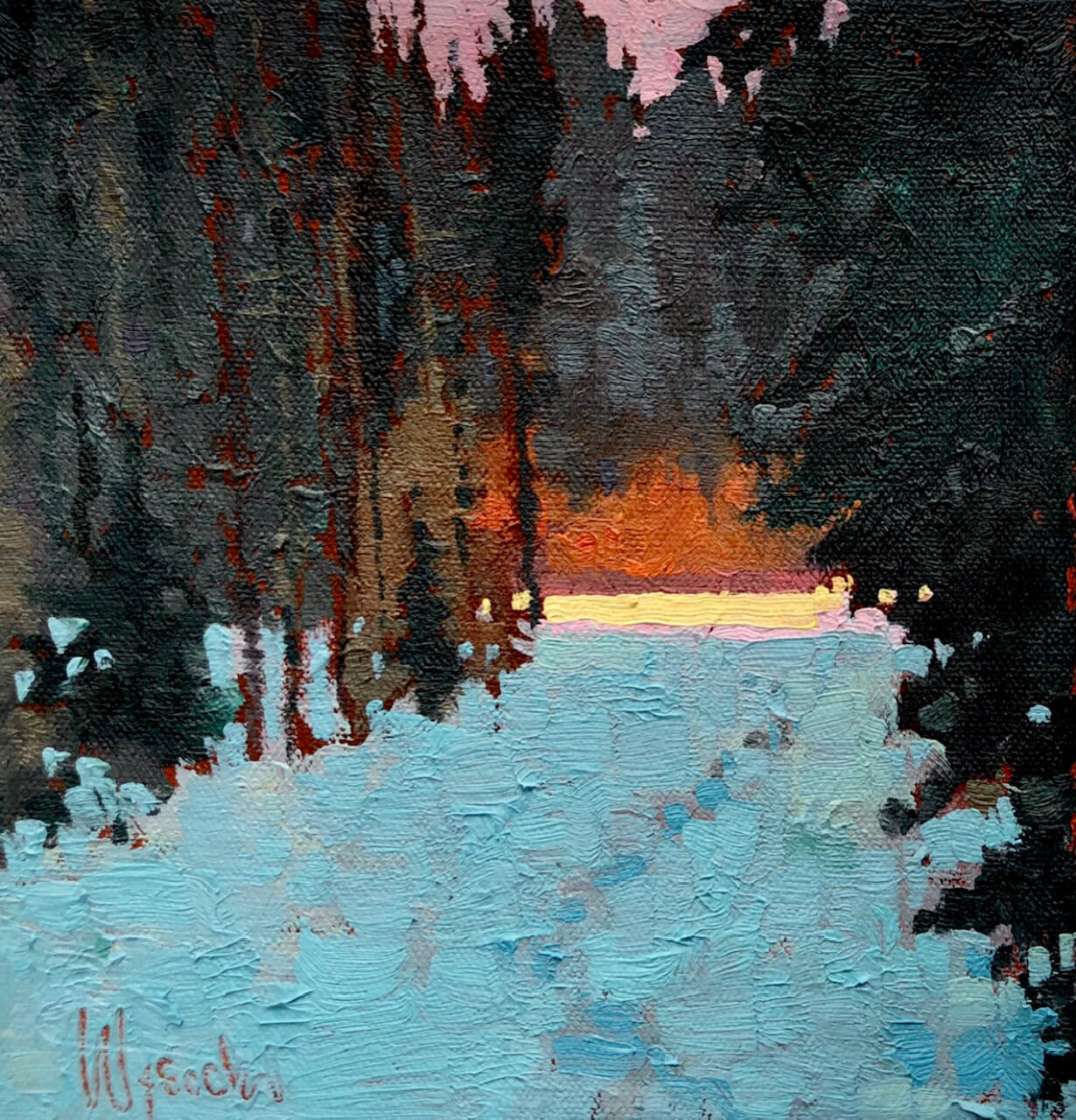 Stephen Wysocki
I love to paint and am always painting, even when I don't have a brush in my hand, I can't get away from it, it's that simple. When I'm in my studio and run out of ideas I know it's time to get out and do some Plein Air painting; then the subjects just appear. My mission is to show beauty in the ordinary, to allow the viewer to experience an image they see every day in a new way. I gravitate to ordinary structures or roadside junk, rusty and for sale. I see the hard edge contrasts these everyday objects convey, and try to portray that in the hues and shadows of my paintings. There is joy in this old stuff, and I try to capture this feeling. I am always looking to create an atmosphere in my work. I believe color can stand alone to convey a mood in a piece of work. I like to explore an image by playing with the many warm and cool tones. Texturing the canvases enhances the temperament and aura of my work. This is what drives me to paint. I like to let the paint tell the story. BA-Studio Arts minor in Graphic Design from UWGB 1995. Painting professionally since 2009. I currently manage our families Buffalo Grazing Operation in Armstrong Creek WI.


Lynn Zsidov-Steiner
https://lynnsteiner-artist.com
I relocated to the area 4 years ago from Marinette County, Wisconsin. Since then, I never have to travel far to find the perfect inspiration. I paint primarily in oils and sometimes in watercolors. A few years ago I took up plein air painting; it combines my two passions, art and the outdoors.
In my entire career as an Artist I have striven to capture a certain time and place that will invoke a memory, as each painting has a story to tell. I love to hear how others interpret my paintings!
LOCAL PARTICIPATION:
2020 October, Autumn Art Show, Solo Artist at Empire Coffee, Gallery, Superior, Wisconsin
2020 Lilac LoveFest, Duluth MN. Painting en plein air on the Glensheen Mansion grounds with area Artists. Paintings exhibited at Fitger's Hotel
2019 -Going Postal Fall Art and Music Festival, Superior WI, Solo Artist exhibiting at the Thirsty Pagan
2017 Bonfas Arts Center, Annual Members Art Exhibit, Escanaba, MI,, Gladstone City Hall Featured Artist Award
GALLERY REPRESENTATION:
JNS Gallery, Lutsen, MN
Karlyn Yellowbird Gallery, Washburn, WI