Anastasia Shartin
Anastasia Shartin grew up in Los Angeles, California. She received her BA in Art History from the University of California at Berkeley and did her graduate work at Bard College's Center for Curatorial Studies in Annandale-on-Hudson, New York, before moving to the Midwest in 1996 to work at the Walker Art Center in Minneapolis.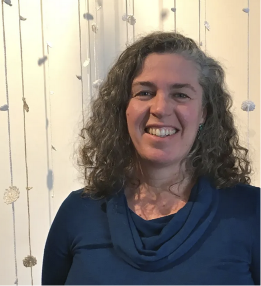 Shartin currently works at The Phipps Center for the Arts in Hudson, Wisconsin, where she has directed the visual arts program for more than 20 years. During that time, she has presented dozens of special exhibitions such as "National Parks – Personal Narratives", "Women and Water Rights: Concerning Water" and "In this Place: What Makes a Place Holy?", including related programs and community collaborations. For the past 12 years, she has led a seminar series for artists on sustainability and the role of artists to create thriving communities, known as "What We Need is Here." Shartin also developed several unique public exhibition programs in partnership with local hospitals and senior living centers that have provided opportunities for hundreds of artists to show their work and enriched the lives of countless people – patients, visitors and staff. In 2012, she was honored both with an Arts in the Community award, presented by Arts Wisconsin, and with a St. Croix Watershed Stewardship Award, presented by the St. Croix River Association (currently Wild Rivers Conservancy).
Shartin has judged exhibitions for the Edina Art Center, Minnetonka Center for the Arts, NEMAA (NorthEast Minneapolis Arts Association) and the Eau Claire Arts Council. She also has served on grant review panels for the Wisconsin Arts Board and the Metropolitan Regional Arts Council.