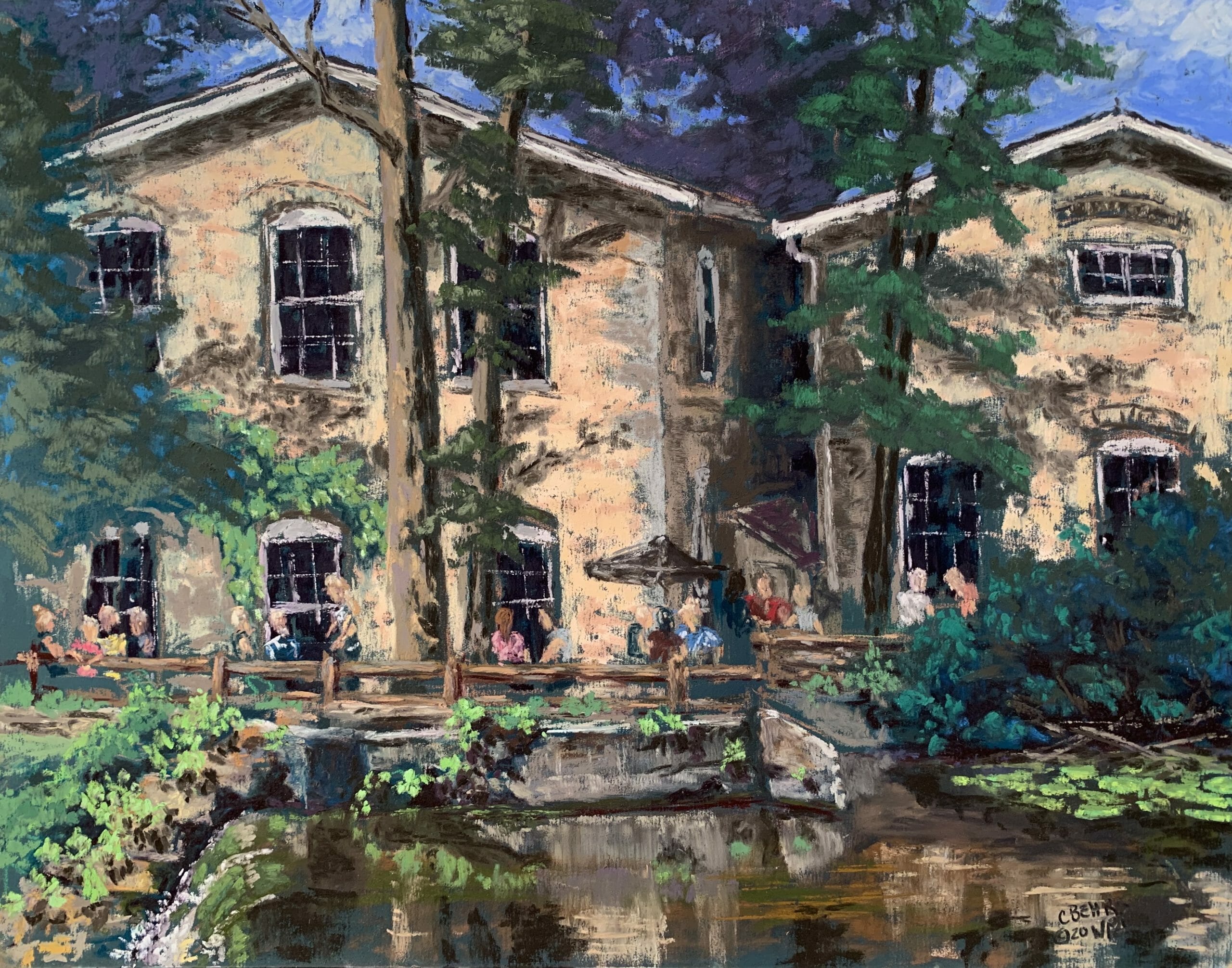 Chris Behrs
Pastel Artist
I am a pastel painter working exclusively with dry pastel.
Pastels are literally sticks of pure pigment I can hold in my hand.
I apply the pigment on sanded paper. The rough surface grabs and holds the powdered pigment.
I am inspired by the lives and events of everyday people, at work, and at play. I am drawn to musical events, festivals, farmers markets, and outdoor cafes. Anywhere people gather is a moment I want to capture.
I also have a love of nature and landscapes of all kinds have been a subject of much of my work. I am especially driven to paint clouds and the effects of light. The transitory quality of each passing moment as the sun rises or sets is difficult to capture, however, offers the most satisfaction for me in my work. The wonders of our world supply an abundance of subject matter.
Sheila Bergman
Website: sheilabergman.net
I am a dabbler. Exploring new media and subjects engages me.
---
Pete Border
I have been painting for about thirty years (with a long gap to have kids). Usually I work in oils on portraits and landscapes but have recently taken up plein air work outside. Rather than deal with a car full of wet canvases I tried switching to acrylics, then had to learn how to paint with acrylics. Anyway, last year's Festival was a good time so I am coming back this year and hoping to get some nice work in. Port Wing is a great place to paint!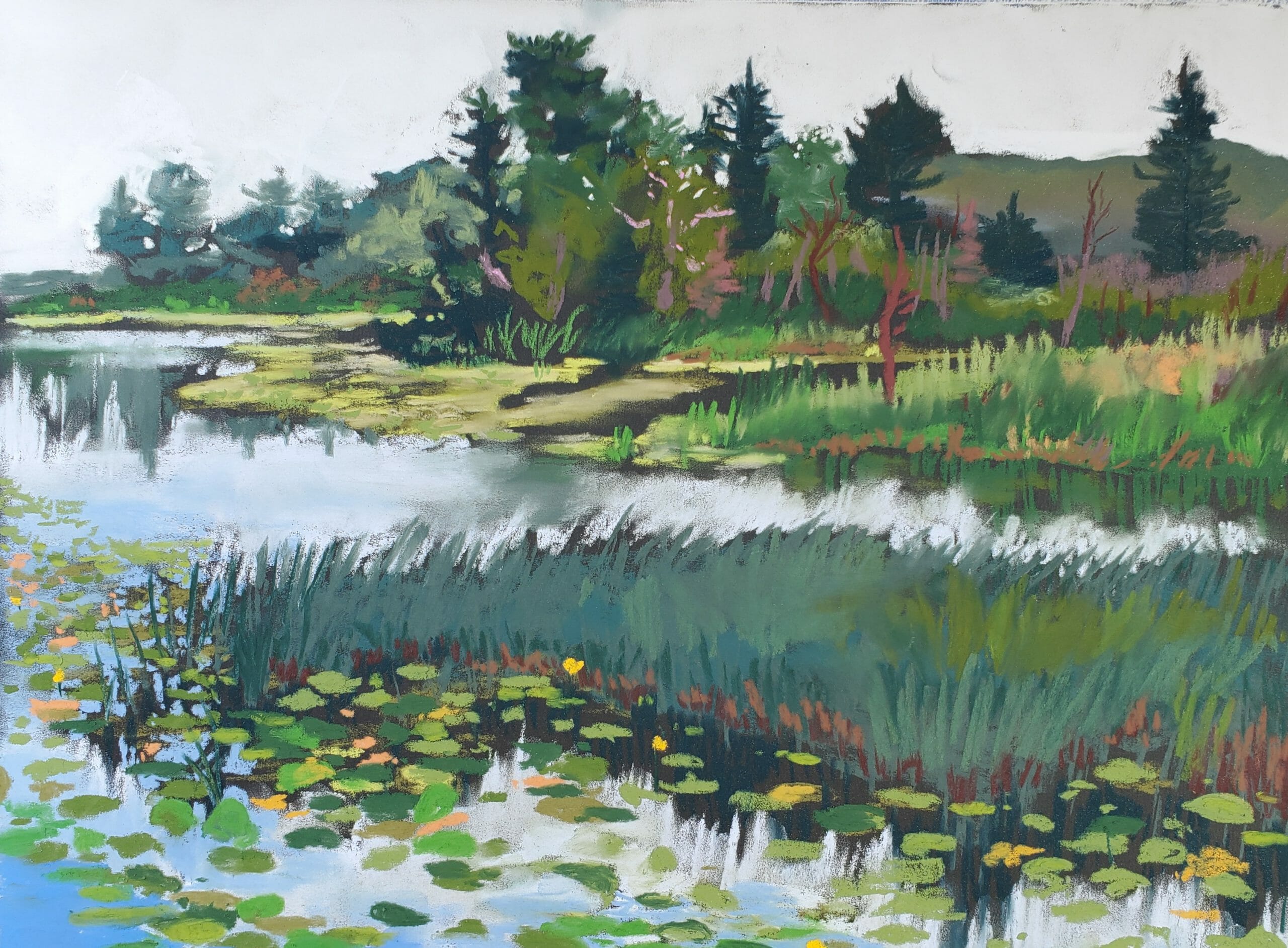 Gretchen Burke
I live in Ashland WI and enjoy pastel painting with our local pastel society in Washburn. My work reflects nature and travel.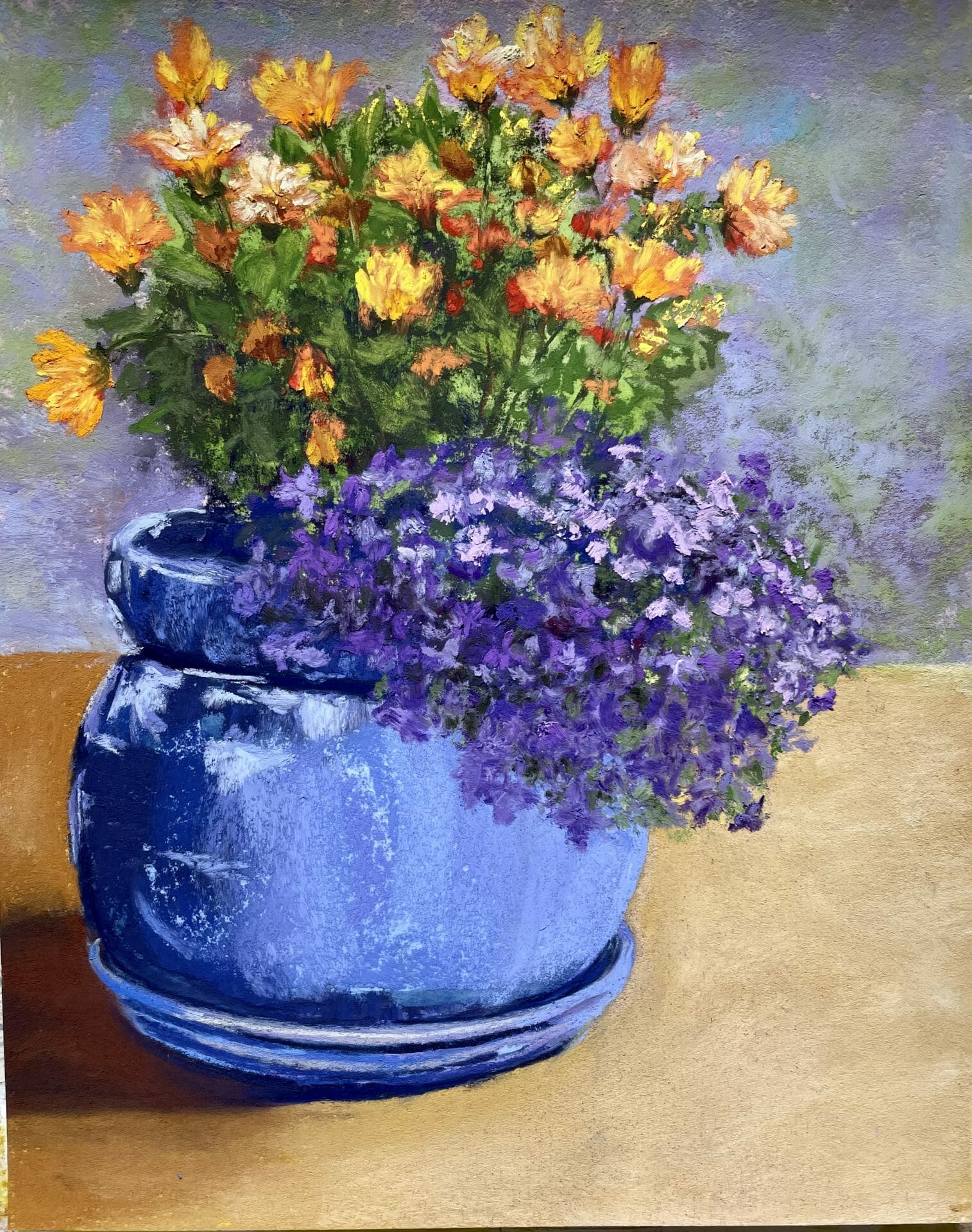 Ann Christensen
Painting our beautiful Chequamegon Bay is a passion and a joy. Every day brings new light, new vistas, new paths, new skies and reflections. Painting Pleine Aire with friends is just the icing on the cake!
Jerelyn Flom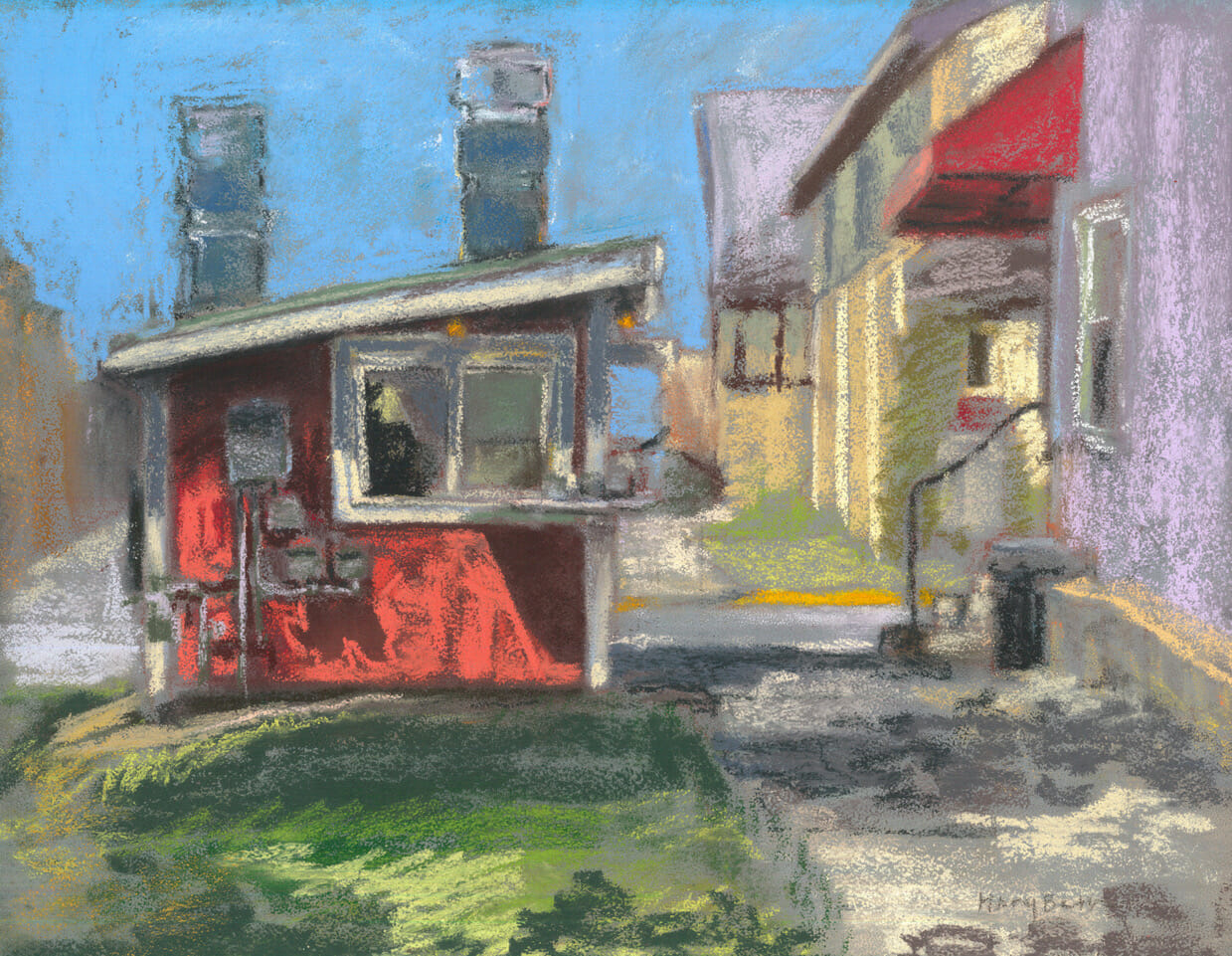 Mary Beth Drabiszczak
With my pastel work, I aim for efficiency through simplification. My goal is to capture an entirety of a scene, using the least amount of marks. This sort of intuitive response to my surroundings creates succinct annotations of color, shape and mark. The immediacy of pastel allows me to put direct colors on substrates which are independently distinguishable. Materiality and process are key to my practice, so I continue to explore deconstructions of the landscape through pastel painting.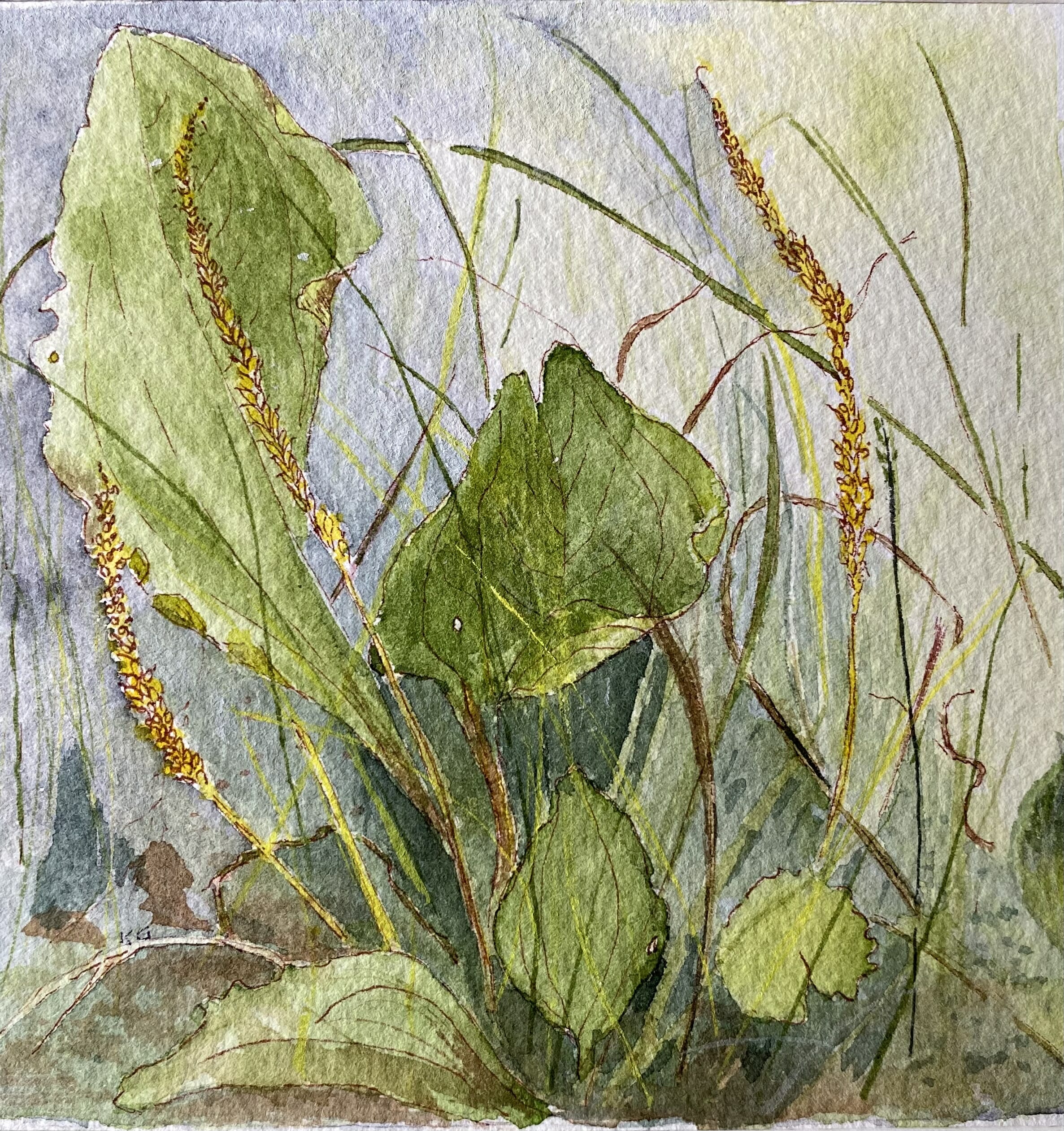 Kathy Gilmore
Kathy Gilmore has been an artist her entire life. She received a Fine Arts degree from Illinois State University. After a career in Social Service Evaluation and raising a family, she has returned to art making. Kathy has an intense interest in the natural world which informs her practice. She is currently pursuing this through the medium of watercolor. In 2016, Kathy received the People's Choice Award at the Port Wing Plein Air Painting Festival.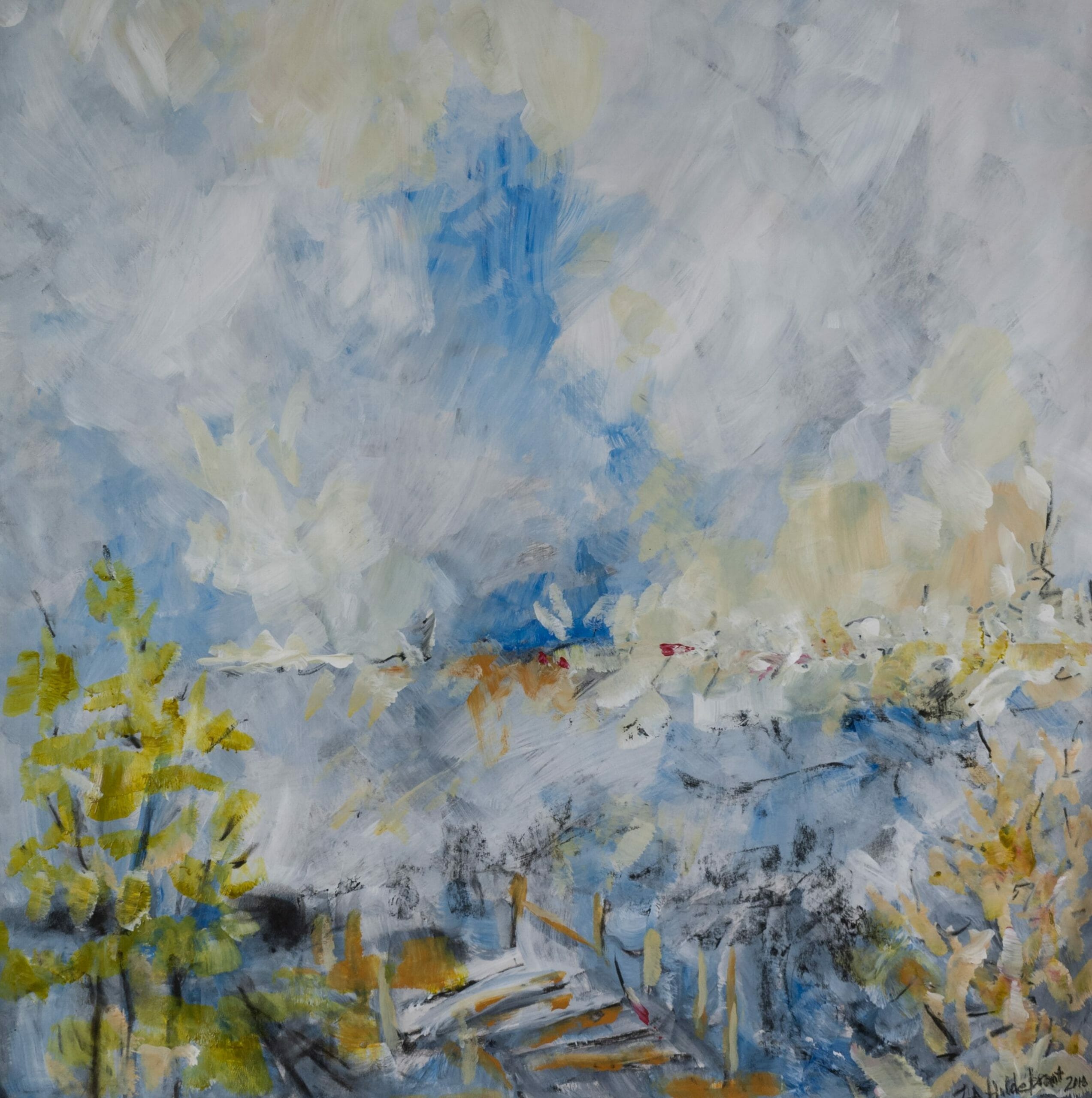 Linda Hildebrant
Drawing and painting often seemed easier and more joyous and playful when I was very young and over time became less about fun and more about results. I grew up loving to draw, paint and read and like many others, started by drawing what I observed and what I liked. And I still draw and paint what I observe based on what I see around me, choosing subject matter from what instinctively resonates. However, I've learned to recognize that often the art is in the process as well as the final work. There is excitement, anxiety, fear, bravado and joy in making each decision, big and small, conscious and unconscious until a piece is complete.
Jon Hove
I reside in Port Wing, WI and occasionally paint, usually landscapes or capturing the mood of the Lake. Here's a painting of Lake Superior. As a youth I used to watch my mother paint landscapes in oils and submit them to the County Fair. She was a perfectionist. I am not. Although I paint in oil and watercolor mostly, I also create pen and ink or pencil drawings. On some of my work I include poetry that I have written. I enjoy painting a wide array of subjects from water to architecture to trees, basically anything that catches my eye through color combinations, interesting shapes and shadow effects.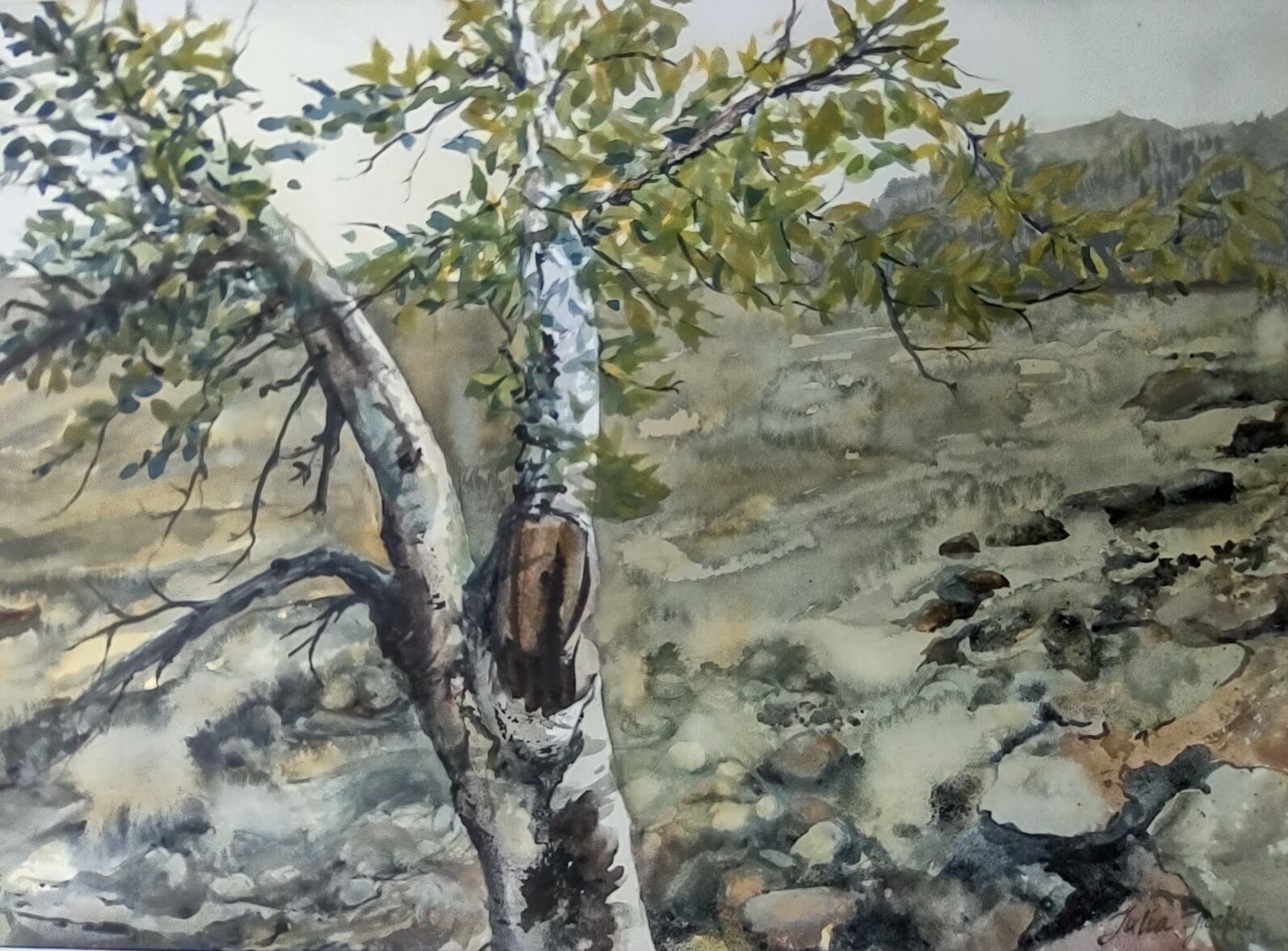 Julia Jaakola
Julia Jaakola, Watercolor Artist, enjoys travel in the summer to paint outside, and is a member of the Outdoor Painters of Minnesota and a Signature Status member of the Minnesota Watercolor Society.
Dana M Johnson
Website: danamjohnson.square.site
Dana paints outdoors year round. She loves to be immersed in the outdoors, even with the often unpredictable elements of sudden weather change or bugs. Dana has a BFA in illustration from the University of Wisconsin Eau Claire and studied plein air oil painting
at the studio of Joe Paquet in St. Paul and at the Madeline Island School of the Arts.
Neil Johnston
Website: paintstew.com
My experiences in artmaking began when I was a kid and my love for drawing. Later, I began my painting training as a billboard painter and muralist in my early through late-20's, later going to school to study painting at the College of Visual Arts (BFA) and the Minneapolis College of Art and Design (MFA). I make paintings using multiple materials, substrates, and media: oil, acrylic, pastel, gouache/watercolor, resin, ink, and others. I think of my painting process often as an exploration or experiment, and work with themes of time, memory, place, and history. I really enjoy getting out of the studio, to work outdoors, either abstractly or from observation. When I am not painting, I am renewed by the creativity and energy expressed by my students in the Painting and Foundation 2D Design classes that I teach at Century College in White Bear Lake, MN. For 20+ years, I have traveled to Port Wing, WI from Shoreview, MN to enjoy the lakeside landscape, visit family friends, and to paint. I look forward to returning to Port Wing and the South Shore to do some painting with you! www.paintstew.com
Donna Lanni
Caren Martin
I have been painting off and on (mostly off) since I was in elementary school. Oil paint is my medium of choice, though I also like watercolor—so very different! For the most part, the landscape is my preferred subject. Seems like water, rocks, trees, sky, and the play of light draw me to their constant beauty and ever-changing characteristics. I have taken a weekly class from plein air artist Richard Abraham in St. Paul for the past six or more years. It has been a way to ensure that I make time to paint. The oil painting process reveals both inspiring, pleasing surprises and disappointments alike—depending on the day. For the past few years, I have been working to loosen up—say more with less information on the canvas. The plein air experience definitely pushes that envelope.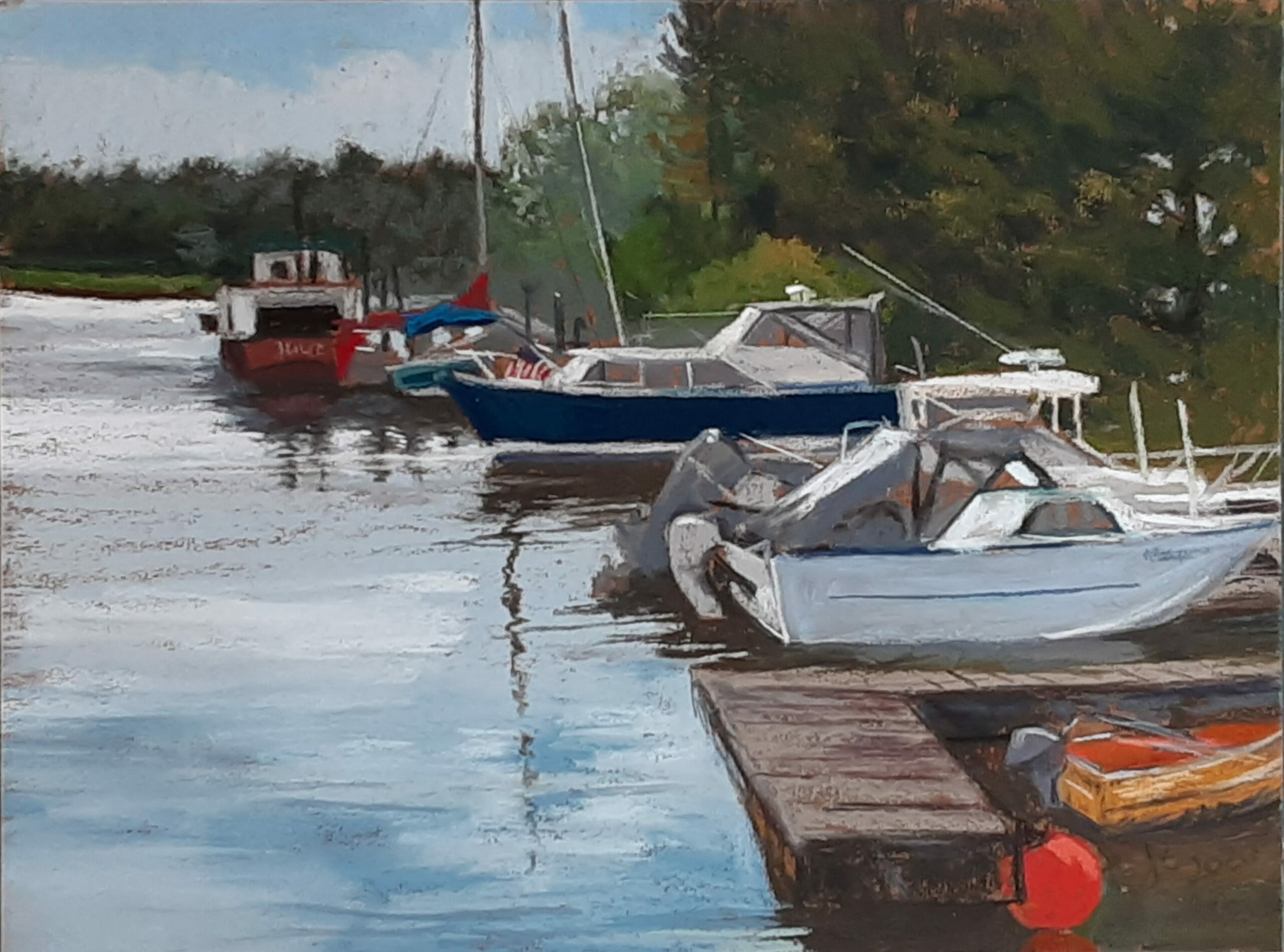 Joanne Carmody Meierhofer
I am a pastel painter and feel that it's the perfect medium for plein air. A life long painter I took to pastels in 2001 and did some of my first plein air work around 2006. Since moving to Ashland in 2011 I've been very active, joining with other pastel painters and entering plein air festivals. I am so happy to live up here in this beautiful part of the world. Every season offers its own opportunity to capture color and light. I've even painted with some hardy souls in winter in Northern Minnesota.
Rachel Melis
I am an artist, which means I create. I work mainly in oil and dabble a bit in acrylic. I enjoy getting to know the essence, the feeling, the look of the object/scene/ person and having fun and joy creating my impression. My daughter did a painting of a bridge when she was age 4-5 and I am working towards that feeling and look: FREE, FUN and FULL of LIFE. My adultness gets in my way but I keep at it and enjoy the creative process as I move from my brain to dancing on the moon.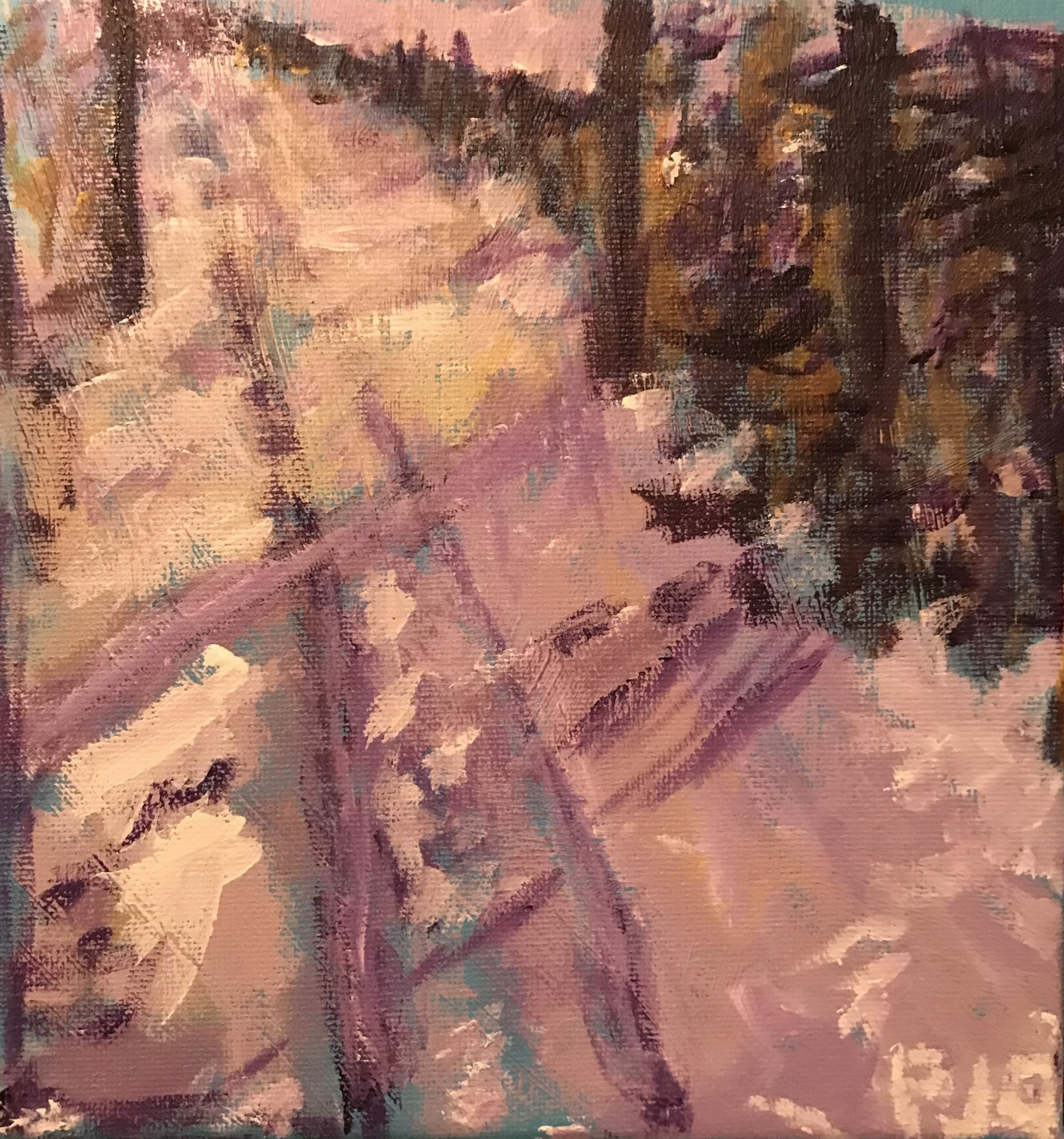 Paul Quie
I am an artist, which means I create. I work mainly in oil and dabble a bit in acrylic. I enjoy getting to know the essence, the feeling, the look of the object/scene/ person and having fun and joy creating my impression. My daughter did a painting of a bridge when she was age 4-5 and I am working towards that feeling and look: FREE, FUN and FULL of LIFE. My adultness gets in my way but I keep at it and enjoy the creative process as I move from my brain to dancing on the moon.
Lydia Steiner
While my primary focus is in the realm of digital art, I am at home in traditional media. I love working in a variety of mediums, whether its oil, watercolor, or even just pen and pencil, each one brings skills and challenges that feel rewarding to learn and understand. Gouache in particular has become a recent favorite of mine, with its unique qualities, familiarity of watercolor and ties to animation history.
---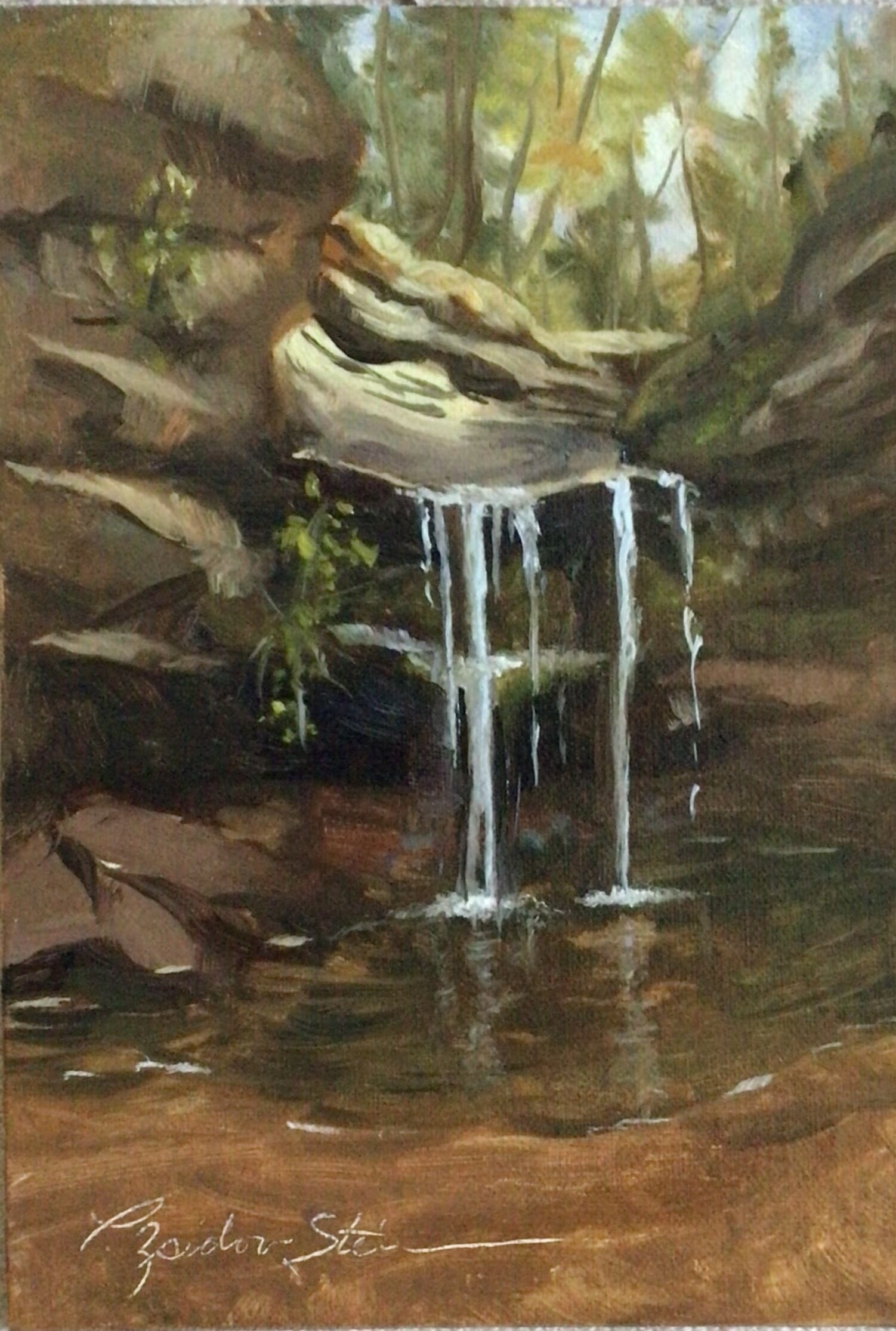 Lynn Steiner
Website: lynnsteinerartist.com
4 years ago I relocated to this area from Marinette County, Wisconsin, drawn here by my love of wilderness and the outdoors. Since then, I never have to travel far to find the perfect inspiration. I paint primarily in oils and sometimes in watercolors. A few years ago I took up plein air painting; it combines my two passions, art and the outdoors. Most of my work reflects the trails I hike and all the things I love. Occasionally I paint still-life's' and play with watercolors. Like many artists, I developed my artistic sensibilities as a child, later trained in Graphic Art, and took Fine Art courses in college. I am inspired by several classic old style painters and a few current artists. As a committed life time learner, I continue to refine my observation and painting skills.

Richard Stryker
I'm looking forward to painting in Port Wing again this summer. The South Shore of Lake Superior is beautiful, inspiring and a challenge to paint. It's fun to take the time to immerse yourself in plein air painting for a couple of days with like-minded souls. I majored in Art History in college and unsuccessfully tried teaching art at a high school in Colorado Springs. I retired after working many years maintaining buildings and grounds keeping for the Minnesota Historical Society in St. Paul. Here's a painting of the beach in Herbster, WI.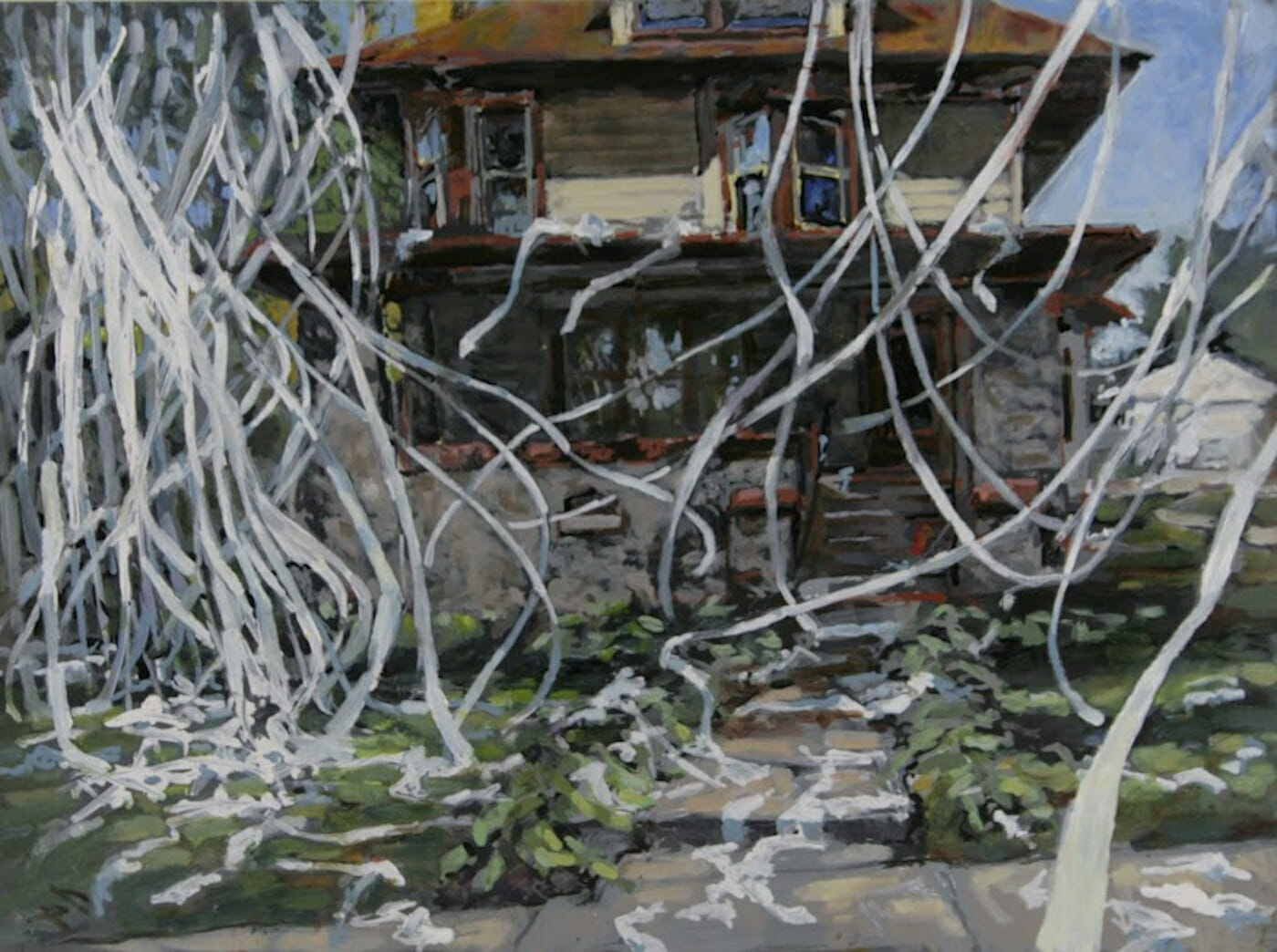 Troy Tatlock
Website: troytatlock.com
In the fourth grade I got in trouble for "decorating" my desk with scissors and permanent markers. The principal made me stay after school for a month with the meanest teacher the school had to offer. She turned out to have a love for art. She taught me perspective and gave me perspective. She taught me to look into the shadows. What many interpreted as mischief, irresponsiblity, and avoidance, she realized was a refuge. I am drawn to subjects that others tend to pass by. I step over boundaries, peer through barriers, and often find myself on the wrong side of the fence. My paintings do not come easy for me. If a painting comes easy I suspect I did something wrong. I am most proud of paintings that look like they emerged from a bar brawl, as if bashed over the head with an ash can. Let the viewers decide who won.
---